The latest revelation, which seeks to redefine marriage, especially following the controversy surrounding the divorce issue between Moroccan football star, Achraf Hakimi and his wife, Hiba Aboukhris Benslimane has added a new dimension to relationships between a man and a woman.
Apart from his exploits in the football world, which has made him a celebrity of a sort, Hakimi broke into international consciousness last week, because of the style of relationship he adopted in his marriage with his wife, and this has been subjected to serious debate, and this will obviously linger for long, and continue to be a reference point, and a standing strategy for others.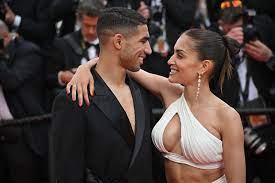 According to the Dictionary, marriage is defined differently, and by separate entities, based on cultural, religious, and personal factors.
However, a commonly accepted and encompassing definition of marriage is a formal union and social and legal contract between two individuals that legally, economically, and emotionally unites their lives. The contractual marriage agreement usually implies that the couple has legal obligations to each other throughout their lives or until they decide to divorce.
Abouk, a Spanish actress and the estranged wife of Paris Saint-Germain (PSG) defender Achraf Hakimi, reportedly filed for divorce after Hakimi was accused of attempting to rape a 24-year-old woman.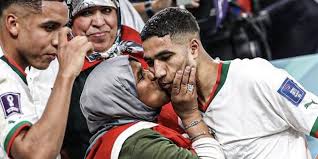 In a story breaking the internet, Abouk, 12 years older than Hakimi, reportedly requested half of his properties but was surprised to discover that all his assets are in his mother's name.
Hakimi, a 24-year-old Moroccan football player, has a net worth of around $24 million, with approximately 80% of his PSG wage going directly into his mother's bank account.
Despite the serious allegations against him, Hakimi has maintained his innocence and believes the woman is trying to extort him.
Hakimi's mother, Saida Mouh, has maintained her son's innocence amid allegations, stressing that Hakimi was well-brought-up and has over the years exhibited high moral standards to the world.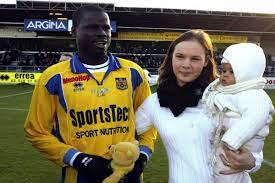 In a statement to the pan-Arab news website New Arab, Mouh said that when she asked her son about the allegations he swore to her that he was innocent.
Hakimi does not deserve what is happening to him, Mouh emphasized, arguing that there are several guards and surveillance cameras in every direction at his house that could show if the alleged incident really took place.
The woman, who reported Hakimi to police last week and accused him of raping her on January 16, claimed the two began talking on Instagram and met for the first time in person at the athlete's home.
She also claimed that the player tried to rape her at his home but she was able to kick him and escape. She then reportedly sent a message to a friend to come get her after she got away.
According to Le Parisien, Hakimi was alone at the time of the incident, based on social media posts showing his wife and two children on vacation in Dubai.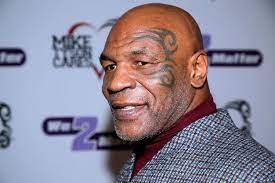 The 24-year-old PSG right-back has maintained his innocence, and his lawyer, Fanny Colin, has described the rape allegations against him as "false." Fanny said earlier this week in a statement: "The accusations against him are false. He is calm and is at the disposal of justice."
In March this year, Abouk labeled her marriage to Hakimi 'a failed project', while revealing that the reason behind her desire to divorce the Morocco international is because their marriage was practically done.
The El Pais, a Spanish newspaper, had quoted her as having said, "After having taken the decision to legally separate and to stop living together whilst awaiting the divorce procedure, which you can imagine, on top of the pain brought about by the separation, as well as having to accept the sadness that a failed project, which I gave my body and soul, brings, I was supposed to face up to this disgraceful act? I needed time to come to terms with this shock. One must trust the legal process, especially considering the gravity of the accusation. Nonetheless, in my life, I always have been, and always will be, on the side of victims."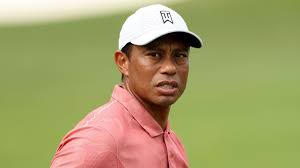 The couple married in 2020 and has two children, Amin and Naim, but unfortunately, Abouk did not support her husband during the rape investigation.
The absence of property under Hakimi's name has spurred conjecture on social media regarding his potential pursuit of a share of Abouk's financial assets.
However, this appears to be an improbable scenario, as the couple has children and the PSG right back would not wish to instigate a situation that could potentially jeopardize their well-being.
Abouk, hailing from Tunisian and Libyan descent, reportedly possesses a net worth of around $2 million. This figure could have gone up to $8.5 million if Hakimi had ownership of his assets.
Her financial prosperity stemmed from her professional television career, having pursued studies in drama school in Spain.
Despite the serious allegations against him, Hakimi's financial management has earned him accolades from various celebrities.
The divorce epidemic in the world and its attendant crises involving property sharing is not a new phenomenon. It has happened to high profiled celebrities and sportsmen. But Hakimi's style may have offered a way out, even though it's described in religious circle as satanic and unacceptable, as it goes against religious principles.
Since the details of the divorce property sharing in the proceedings were made known to the world, stands have been taken by people from all walks of life for and against both Hiba and Hakimi. While this is alien to most of Africa, where patriarchy is the order of the day, and a major bequeathal from traditional African practices of centuries ago, in many other civilised countries, the sharing is pegged on a matrimonial property system. This depends on the particular type of system the parties chose when they were embarking on the marriage.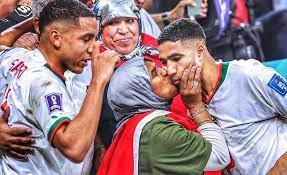 Again, most of these alleged rape cases and other excuses been brought forward as weapons to seek for divorce were not proven, or were not even established before they seek for break-up.
More or less a social trap, obviously because their partners have fortunes they want to share from.
Golfer Tiger Woods' infidelity effectively ended his six-year marriage with Elin Nordegren, and the couple divorced on August 23, 2010.
It became one of the most expensive celebrity divorces, with Nordegren receiving around $100-110 million from the divorce settlement. She also received monthly child support that came around $20,000.
Former heavyweight boxing champion, Mike Tyson and Robin Givens dated for one year, between September 1987 to September 1988, and later got married.
By February 14, 1989 precisely on Valentine's Day, they divorced.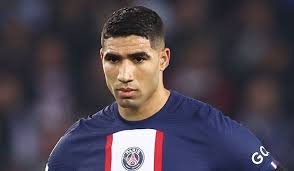 Tyson settled Givens $10m from his $50m worth. Spousal abuse was reason for the divorce.
Their marriage was riddled with abuses from the former world heavyweight champion. And the family of Givens reportedly fuelled the divorce which grossly affected "Iron" Mike Tyson.
It is believed that the fall of Tyson started after the celebrated case with Robin Givens. The boxer was emotionally shattered.
Nicole Claire Merry, the ex-wife of Thierry Henry and the former Arsenal and FC Barcelona star got married in 2003 but divorced in 2008.
They had a child, Tea. Nicole Merry got £8m settlement from the divorce.
Henry has not remarried ever since. Nicole Merry's ground for divorce was Henry's "Unreasonable behaviour."
Emmanuel Eboue married Aurelie Betrand before joining Arsenal but the marriage that produced three kids ended up with a messy divorce which left the Ivorien empty.
A whopping €7m was received by Aurelie as settlement. This figure was the earnings of the former full back both at Arsenal and in Turkey where he earned £1.5m.
Eboue was devastated and it degenerated into depression which eventually led to mental issues.
Thankfully, he was fortunate to come out of it but his life has never remained the same. He remarried in 2019. He married his former fiancée, Stephanie Boedé in a discreet wedding.
By Jimoh Bashir, with Agency Reports