He is Mallam Bolakale Adisa Mogaji, currently the Executive Chairman of the Kwara State Sports Commission. He has been in sports from his primary school days, and has climbed the development ladder, graduating from been an athlete to a coach, major stakeholder and administrator. He spoke to sportsbash.com.ng on the challenges of running the Commission, and other related issues.
Excerpts:
Who is Mallam Bolakale Adisa Mogaji?
Mallam Bolakale Adisa Mogaji is a sports enthusiast and administrator. An ex-international, and currently the Executive Chairman of the Kwara State Sports Commission. I have been in sports from my primary school days as a pupil. I continued with association with sports up to my secondary school at Government Secondary School, Ilorin. I played football, hockey, basketball, and was the fastest school runner in 1976, before I crossed to playing squash. I became Kwara Number One, eventually, Nigeria Number One, retired and became a coach; became the Chairman Technical Committee of the Squash Federation, and at a time I was the Vice President of the Squash Racket Federation. I played hockey at the University level, where we got silver medal in 1984, played squash for the University, won gold and silver also in 1984, all at the University of Ibadan. Sports has been all my life, and I am not regretting it.
You have participated in the National Sports Festival as an athlete, coach and administrator. How would you view the multi-sports Games then and now?
The trend has actually changed. The platform, which was for the discovery of athletes, has been compromised. Now, athletes don't do sports for interest, but for the monetary gains. Then, while we were representing the state and country, all we were proud of was to wear the state or national colours. We got prizes like note books, biro, towels ….and we were happy getting those items. But now, it's all about money and nothing else. And that's why it will be very difficult to get athletes who are seriously ready to help themselves and help their states.
Do you think the introduction of the Kwara State Sports Commission has impacted positively on sports growth in the state so far?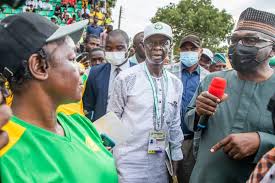 Yes, it has. If you notice, before the introduction of the Commission, it used to be very difficult for the state to participate in Games. When I was going through records, I discovered that government sometimes gave the Council then N7million to participate in the Festival, unlike this present government. This government gave more than enough to the Commission in the last Festival in Delta state. We were given N47million. And that was why we were able to repair all our vehicles bought equipment and kits, pay allowances, and went with as much as 309 athletes and officials, the highest so far in the history of our participation in the Festival.
What are the major challenges of running the Commission?
It's funding. We need more funds. We met this place in a very bad shape. We thank the government for its support so far, but we need more. We need to maintain our facilities. Most of the revenues we make goes directly into government coffers through the Kwara State Internal Revenue Service (KWIRS). So, it's been difficult maintaining the facilities we have here. We are planning to put up a Memo to the government that the Commission be exempted from giving all the revenues we make to the government. Certain percentage needs to be given to us for maintenance. Very soon, our swimming pool will be ready for use, and we need to buy chemicals to do periodic treatment of the water.
Can you highlight some of the achievements of this administration in sports?
It's massive. Where do I start? In football, Kwara Football Academy won the Ramat Cup back to back, and won seven different trophies in 2022, among other achievements. This administration inherited a Kwara United FC that was sinking, rescued it and gave it life, and for two consecutive seasons, the team performed wonderfully well. The team equally represented the nation in the 2022/2023 CAF Confederation Cup.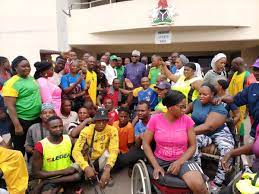 Our teams in other sports like table tennis, volleyball, basketball, squashand others. Offa Volleyball Club is now National champions, in basketball, our team, Super Falcons are Super 8 Champions, and will play in the continental competition, BAL championship this year. In squash, which is more or less a traditional sport now in Kwara, we have in the Junior category, the Nigeria Number One in U14, U15, U16, U17 and U19 Girls. In the Junior Boys, Nigeria Number Two is from Kwara state. In the Senior category women, Nigeria Number One and Number Three are from Kwara. In the Senior Men, Nigeria Number One, if not for injury, is from Kwara. He has recently lost some points because he didn't play for some time. He was also not at the last National Sports Festival. You can see that massive improvement is being witnessed under this administration.
And in the area of provision and renovation of facilities, the government has done well. The swimming pool has been renovated. Kwara today has the best Squash Courts. Government renovated the two existing ones, and constructed new eight glass back courts. The construction of the table tennis Hall is also ongoing. Ahead of all these, the government has renovated the Baseball Park in Adewole, the twin basketball and Volleyball courts and the handball courts.
To cap it all, what has never happened in the history of the state, the Governor gave the Best Athletes, both able and para athletes' brand new cars. It was a big surprise. The winners wept, because they never expected it. When we were in Asaba during the Festival, some Kwara athletes who competed for other states were making jest of our athletes. But with patience and perseverance, they got the recognition they deserved. A week after that, His Excellency also honoured the para athletes that represented the state at the National Para Sports Festival. You can see that things have changed for better in Kwara State. This is just the beginning.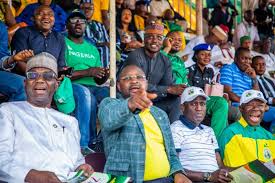 How would you react to the honour done the athletes by the government?
It will help us a lot, and I must commend the Governor for that gesture. The problem we have in Nigeria is, we don't give reward when necessary, and with that, its always difficult to apply punishment. If I do well and I am rewarded, it will motivate me and others, and this will bring healthy competition. The Commission's policy now is, there would be reward for whoever has done well. It's a standing policy.
My advice to the athletes is to be disciplined, determined and keep performing, as the government is ready to do everything to support them. 2023 is going to be a year of blessing to us in Kwara and Nigeria. The athletes should know that we need to put in more efforts. Sports is good, sports is unique.
Several facilities have been renovated, and new ones constructed. When will the Indoor Sports Hall be renovated?
Two years ago, His Excellency was determined to have it remodeled, but for the outbreak of Covid-19 pandemic that affected many programmes. Hopefully, it will be done soonest.
Government's plan to construct sports facilities in other Local Government Areas is still on.
Like I said, it's all about funds. If not, we would have started the renovation and remodeling of the Offa Stadium. There are also plans to have a Stadium in Kwara North.
And for the Kwara State Stadium, there is no government that will not be happy, especially if a private individual or group offers to complement its efforts. Government wanted to re-grass the pitch, and at the same time, somebody offered to do it for free, and even maintain it for some years. So, the government approved for it to be done, and it's ongoing. We are monitoring the process, and advising where necessary. In the next few weeks, it will be ready.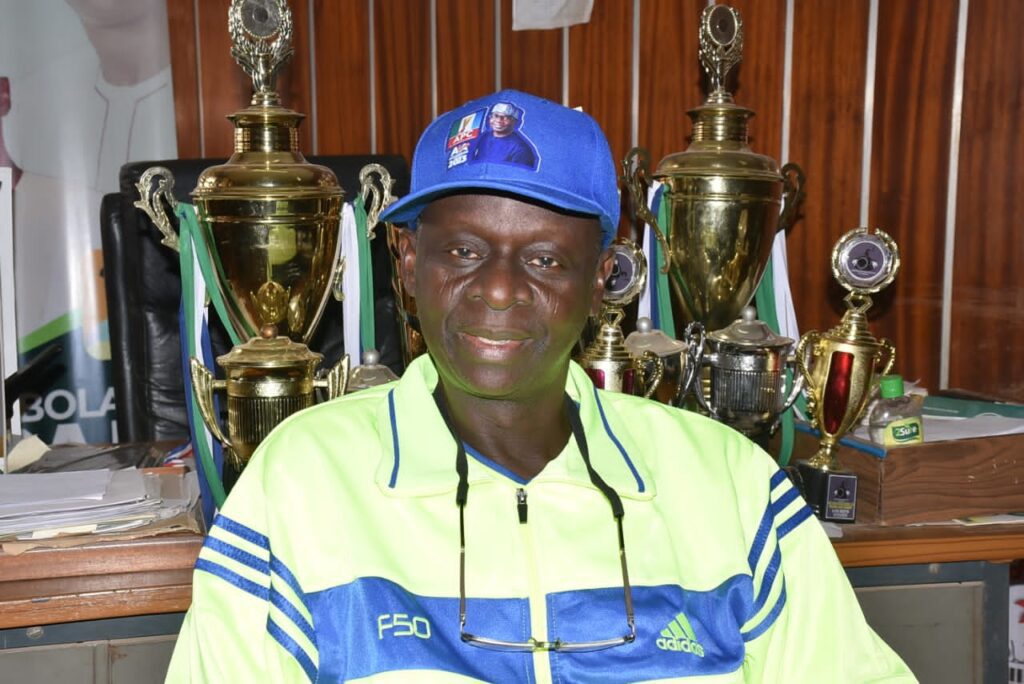 When is the Commission staging the next State Sports Festival?
We were to stage one last year, but for crowded programmes. For example, the National Para Sports Festival was never in the Sports calendar, but was introduced and staged. There was also the National Youth Games which doesn't even have space, and the National Sports Festival held late last year. For all these Games, states rely on government for funds, especially as the government has other state issues to attend to. We also made efforts to generate funds from sponsorship and partnership. Maybe that will come up during the year. Again, the National Youth Games that was supposed to hold last year has been fixed for February this year in Delta.
What are the plans of the Commission for sports in 2023?
We are not going to sleep. We have been challenged by government's gesture. We want to ensure we sustain the developmental speed, and also add to it, so that we can do better than what we had last year.
If you are to rate this government in sports development, what percentage would you give?
I have been in sports all along in this state. Apart from the Military governments, there is no government that has done what this administration has done in sports so far. It was the Military that built the State Stadium Complex, and since then, governments have been coming and going without renovating the facilities, talk less of adding to it. Governor AbdulRahman AbdulRasaq is adding new ones, and making the old ones look new. We thank him so much for that. There is no aspect of life that this administration has not touched. Here, when I came in, they were been owed salaries. They were getting salaries in percentages then. That has been paid up, and they now get their salaries as at when due. We have attended all National competitions, including the National Youth Games and the National Sports Festival. Even the one that was not budgeted for, the National Para Sports Festival, which was not attended by states like Lagos and Delta, we fielded athletes. So, if I am to rate this government in sports development, I will rate it 110 percent.
Sports has been good to you, having started from young age, and still in it. If you have not chosen sports, what profession would you have chosen?
Profession…. Well, let me just thank God that I chose sports. Everything in and around me revolves around sports. While doing sports as an athlete, I was doing buying and selling of sports equipment and kits. Then, the salary was so meager, and I needed to argument to survive. What I did then was to buy equipment and kits and take them along when going for tournaments, to sell to athletes. They used to call me "Ejika ni Shop" then. Like I said, all my life has been in and around sports. Even the sale of equipment and kits are sports related. I cannot imagine doing any other thing apart from sports.