His name is Abdullahi Usman Biffo. He is currently the Technical Adviser of Kwara United Football Club of Ilorin. He spoke to the Acting Head, Sports Desk of The Herald Newspapers, Jimoh Bashir, on issues surrounding his career, Kwara United FC and other related issues.
Excerpts:
Let's have the history of how you came into football, especially coaching?
I started my football in Ilorin. I played for United Bombers Football Club, and then travelled to Libya to play for Ahmadiyya FC. I returned back to Nigeria, went to Ghana to also play briefly. When I returned to Nigeria, I had injury, and that truncated my playing career. That was between 1994 and 1995.
After that, I decided to go back to school. I got admission at Niger State Polytechnic, where I studied Management Studies. I came back to Ilorin to join refereeing. I later discovered that refereeing cannot provide me with the platform I needed to really give my best in football. After some years, I went to the National Institute for Sports (NIS), for a coaching course. I had earlier gotten admission to the institution, but couldn't continue because of some challenges.
I got back in 2005, had my Advanced Coaching course, and came to Kwara United FC for my Industrial Training (IT), under Coach Kadiri Ikhana. I learnt a lot within those three months.
Immediately after that, I went to a club called Ondo United, in Ondo town. It was then an Amateur Two side. That was where I started my managerial experience. I promoted the club to Amateur One. We played some of our matches in Abuja, and I didn't know some people noticed what I was doing. So, when the Security Exchange (SEC) Football Club of Abuja Head Coach moved to Wikki Tourists, they needed a coach to assist the then Assistant Coach, Coach Bathlomew. I was invited to Abuja, and I joined SEC Abuja as Assistant Coach. After a year, because of the financial problem they had, they sold the club to Taraba government.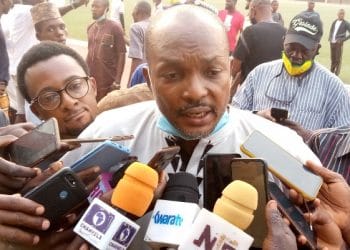 The team's name was then changed to FC Taraba. We were the first set of FC Taraba, and with that, we changed base to Jalingo. I spent a year there too, as Assistant Coach.
The following year, Kwara United FC, then under late Coach Kafaru Alabi, and when he died, the team suffered and at the end, went to relegation. There was the need then, to change the technical crew. They brought in Coach John Sam Obuh. I was asked to come back home and work with him as a Trainer. I used to be a Physical Trainer. I was so happy, and I accepted the offer. We gained promotion back to the Premier League, and Coach Obuh left for national assignment, and Coach Justin Tenger came. After few weeks of Coach Tenger's resumption, I was promoted to the position of Assistant Coach, and another Coach was appointed as the Trainer. Coach Ganiyu Mustapha, known as Brimo was the Chief Coach. That year, we got a continental ticket with the team.
There was again, the need for a change in the technical department. We left, not because we failed. We left on a high.
I left Kwara for Lagos, where I applied to coach Remo Stars FC. Then, Remo Stars was known as FC Denda. I was offered the job, but couldn't finish because of some factors. I left again, for Jos, in search of another opportunity, this time, with Giwa FC of Jos.
I went there with the aim of assisting Coach Lukman Oshun. He was the one who told me to come with him to apply as his assistant for Giwa FC. We went together, and were kept in different places and interviewed differently. I was surprised that I was offered the job, instead of Oshun or both of us, as we planned.
I went to Chris Giwa to even convince him to give the job to Coach Oshun, and for me to assist him. He said no. That was how I started with Giwa FC as Head Coach. That year, we missed promotion to the Nigeria Professional Football League (NPFL). You know we were new in the Nigeria National League (NNL) then. We got it right in our second attempt. And in the NPFL, after Week Eight, I had problem with the Chairman. He insisted I chose between the club and a coaching course I was supposed to attend. I resigned my appointment with the club. I remembered, it was after our match with Abia Warriors.
I came back to Ilorin again, and Kogi United invited me to Lokoja. I took the job. I stayed with them till the end of that season.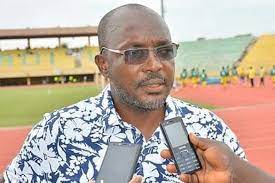 I came back to Ilorin, applied for Kwara United job, as well as that of Niger Tornadoes. I came second in Ilorin after the interview, and Coach Tunde Abdulrahman came first. In the same Niger Tornadoes, Coach Tunde Abdulrahman came first, and I came second. So, Coach Abdulrahman got Kwara United FC job, and I was given Niger Tornadoes job. I promoted the team to the Premier League, won the Super Four as well, just like I did with Giwa FC.
In the NPFL, after the mid-season break, the management of Niger Tornadoes asked me to step aside, but up till this moment, no reason was advanced for such a decision.
Then came Abia Warriors. They were not doing well in the league that time, and they were in the 19th position, with about nine matches to go. I took the job, and out of the remaining nine matches, we lost only one. That was how the team escaped relegation. The following year, I was given the job on full time basis.
That season too, we did very well. After the season, I went to USA for a course. I was there when I heard that they have contacted a Brazilian coach, Raphael Everton. That means that my services were no longer needed again. I came back, and I was in Aba, ready to take up Enyimba FC job before Katsina United came calling. I was about to be unveiled by Enyimba FC before I left Aba for Katsina. I got the alert from Katsina and took off.
I was in Katsina United for two years. In the first season, we played in the semi-final of the Aiteo Cup against Kano Pillars, and lost through penalties. The following year, we also retained our NPFL status. The reason I left Katsina was because I was kidnapped. I thanked God I even had the courage to stay till the end of that season. It was when I went to UK after the season that I resigned; I came back to my base, Ilorin.
Kwara United FC had a new management, and they approached me and …this is my state. It should be a privilege if my state asks me to coach my state team. I am a strong supporter of the team, and now the Head Coach. I think I am feeling at home.
From Kwara to Ondo, Abuja, Taraba, Kogi, Lagos, Jos, Katsina and back to Kwara. How would you describe Nigeria league and the journey so far?
Well….it's very rough and tough. It's just by the grace of God and determination that we are cruising on. If you are not really determined, I don't think you can survive as a coach in this our environment. We face a lot of obstacles, challenges….which I don't want to mention here. Sometimes I just feel like quitting the job. But, I always get motivated with what I promised myself….life is not just about having money. It's also about impacting on people and touching lives. God has assisted me in my little way to help people, especially players. It's not easy at all. Health-wise, it's not encouraging. That's why you see many of our heroes falling unnecessarily. And that's why every year, I go abroad for a thorough medical checkup.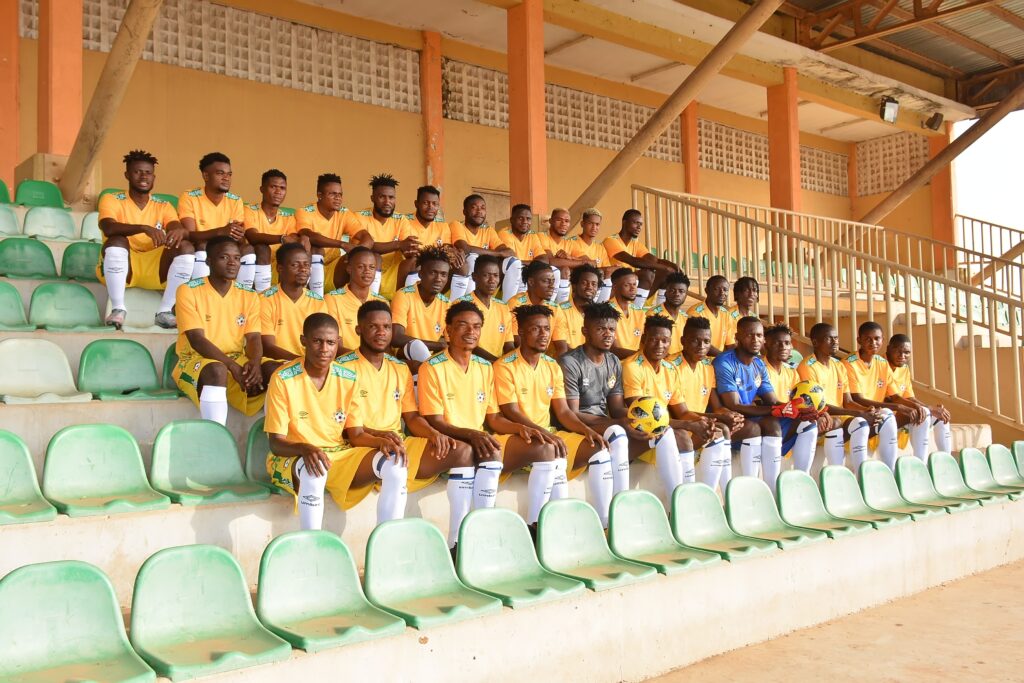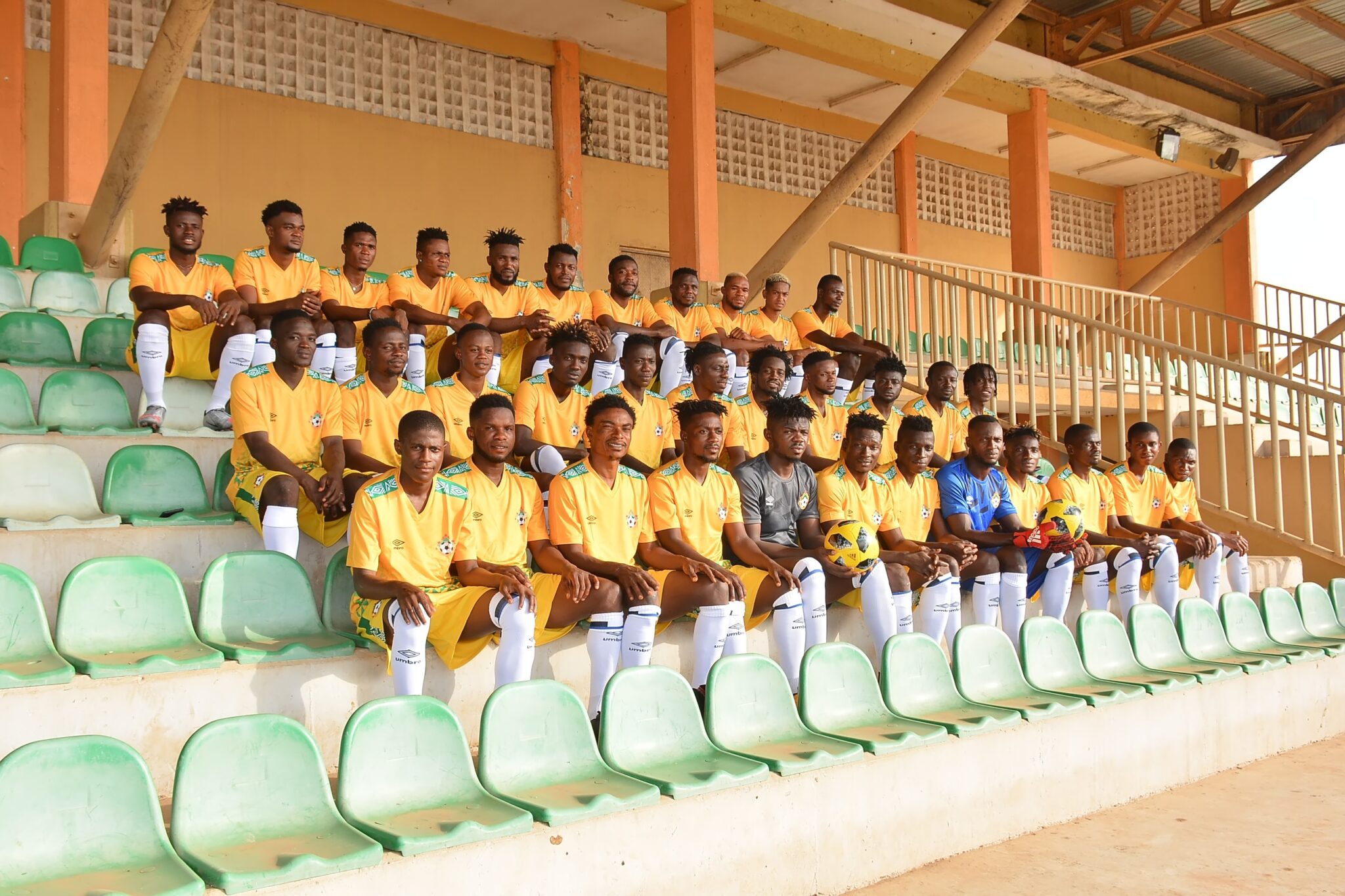 When you were a player, do you have it in mind to graduate into coaching, or you were forced into it because you had injury?
I never believed I was going to be a coach. But my prayer to God then was, if football was not my way; let something force me out of it. So, when the injury occurred, I was already thinking the prayer had been answered. I had a double fracture on my arm. And what really encouraged me to be a coach was the influence of Coach Philip Boamah. When he was coach of Kwara Stars, we were very close. In fact, I was part of those that brought him back to coach Kwara United FC. Then, he had gone back to Ghana, and we had to bring him back. I was always with him during training and matches. Sometimes I would analyse games for him. He used to call me Bobby. He was the one that told me that I can be a good coach, and that was what really influenced my choice.
You were on Industrial Training with Kwara United, and from there to a Trainer, and Assistant Coach. Do you think those moments prepared you well for the job today?
Yes….I think it's also a good advice for the would-be coaches to be patient and wait for their time. Coaching job is a process, from one step to the other. Learn from others; learn from match situations and from teams. You cannot buy experience, but you experience it over time. I think working under coaches like Kadidi Ikhana, Emordi, Tenger and Obuh really helped me a lot. I compared their philosophies to arrive at what I am using today. You cannot just wake up one day and be a coach….no. You need to learn, and always update your knowledge occasionally. It's that courage….anything that gives you money in Nigeria; you get a lot of enemies from it.
Coaching job is a job that makes you have enemies than friends. But if you are doing the right thing, you need not worry yourself about all that. Especially in our environment where people have interest in players and those players don't fit into your plans. You are automatically their enemy. It's a big challenge. I have been in a club that they want to kill me. I have been in a club that the fans came to the pitch with stones, broke the wind screen of my car….I have faced series of threat on this job, and to withstand all these challenges is not easy. If I tell you it's an easy ride, I am not been fair to myself. But I thank God.
You are one of the coaches that has handled both private and government clubs. How would you describe the two?
I think I see the private teams as the best managed, in terms of interest. They have no business with where the players are coming from, so far they can play and deliver. Like with Chris Giwa, the man doesn't care, if you like bring a player from Cote-D'Ivoire, so far he can deliver, its okay with him. For government clubs, as a coach, you have to apply wisdom; otherwise, you won't be able to do anything meaningful. There is always interest everywhere, but with wisdom, you would be able to carry everybody along, and also achieve your goal.
Kwara United FC is on top of the league table after Matchday 19. How do you feel, especially ahead of the second round?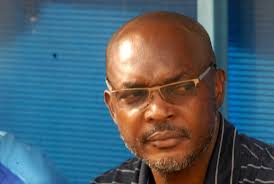 We are entering the most crucial stage of the league, which is the second round. It's a critical stage, because every team will want to take us more serious now.
Initially, we were like underdogs. But for those who follow the league, they won't take us as underdogs, and if you do, it's at your own peril. And that makes it promisingly difficult now. You can see how we struggle to win at home sometimes. It's not as if we are not playing well, but our opponents come here and double their efforts. If we go away too, we face a lot of intimidation. If not for the courage of the players….like in Katsina for instance, if we had lost the match, it's because of intimidation, but the boys summoned enough courage, despite the intimidation from the officials, the fans and virtually everybody at the stadium, we won the match. I used to tell the players that they will face more intimidation than what we had in the first round. We are now the target of every team, and so, we have to be focused on and off the pitch.
For us to sustain that position, we have to be careful. Our management, the players, and we the coaches and our supporters and fans have to re-double our efforts.
Kwara United is no doubt one of the traditional teams in Nigeria. Are you under pressure managing the team, especially considering the environment?
Yes, there are lots of pressure coaching at home….you know what it means. We have a lot of people that knows my history, they know how I started, so, they will always think whatever they are telling you or want from you, they must get. They think because they know me, they have the right to tell me what to do. That's one of the major challenges. I am facing a lot here, but I am happy because the team is doing well. So, whatever happens under that, I will see it as sacrifice I need to give to my state.
Are you missing the spectators and fans at the stadium?
Yes….every coach will miss their fans, especially when your team is doing well. If your team is doing well, you will want to look back and see the fans cheering you. It's a missing point without the fans. But we believe the measure taken to check the spread of Covid-19 is for the good of everybody. Thank God we have the vaccine now. Very soon, the fans will be back at the stands to support their teams.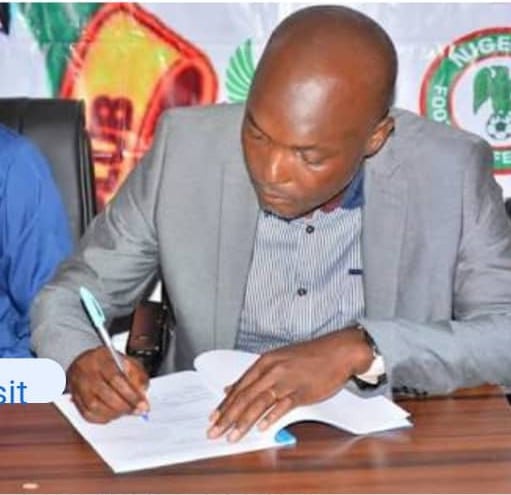 Did you add to your squad during the mid-season transfer window?
Well, as far as football is concerned, no club is perfect. We have to keep working on improving the team. As we go on, we discover some lapses that need to be blocked. I am one of the coaches that always think the mid-season transfer window is not a must, because its sometime confusing. When your team is doing well, you have to think twice, because sometimes when you bring in players, they sit on the bench. Nonetheless, we have identified and signed two key players that we know will help our cause. Segun Alebiosu is back with us, and we brought in Junior Ayobami from 3SC. Alebiosu was the Highest Goal Scorer in the club's history, and bringing him back is like giving the club the tonic it needs. And I must commend the management on the signing of Ayobami. We also added two under-aged players to the squad.
How prepared is Kwara United FC for the second round?
As you can see, we didn't give the players break. I didn't give then break despite the fact that we are in mid-season. We come to training every day, because we don't want to take risk. We are eveready, even if we are to resume tomorrow.
How would you assess the team's management?
Well, if we are not the owners of the players in the team, they would have gone to other clubs during the mid-season transfer window. That's always the problem with Kwara United before now. They will start well, and during the mid-season break, the players will go because most of them were on loan. The first good job the management did was to ensure we cleared all our players. They are all our players, only if we want to sell that we will sell. That was what brought continuity, and why we are where we are today. Every second round, Kwara United FC normally lose its players, but its different this time around.
What's your message to the Supporters and Fans?
They need to keep supporting the team, because it's their team.