Kwara's only female para-badminton player, Mariam Eniola Bolaji made history last May, when she defeated Ukrainian Oksana Kozyna 18-21, 21-14, 21-18 in the SL3 category to win the first-ever gold medal by an African para-badminton player outside the continent, at the Spanish Para Badminton International Championship.
For the 16-year-old player, the build-up to the breakthrough was a mixture of both optimism and pessimism, as she lost her Coach and Mentor, Rafiu Bello Oyebanji two weeks to the tournament. Late Oyebanji died in a ghastly motor accident on his way from Lagos to Ilorin, where he had gone for visa for the same trip. They were both supposed to compete in the Singles events, and also pair for the Mixed Doubles, but that was not to be.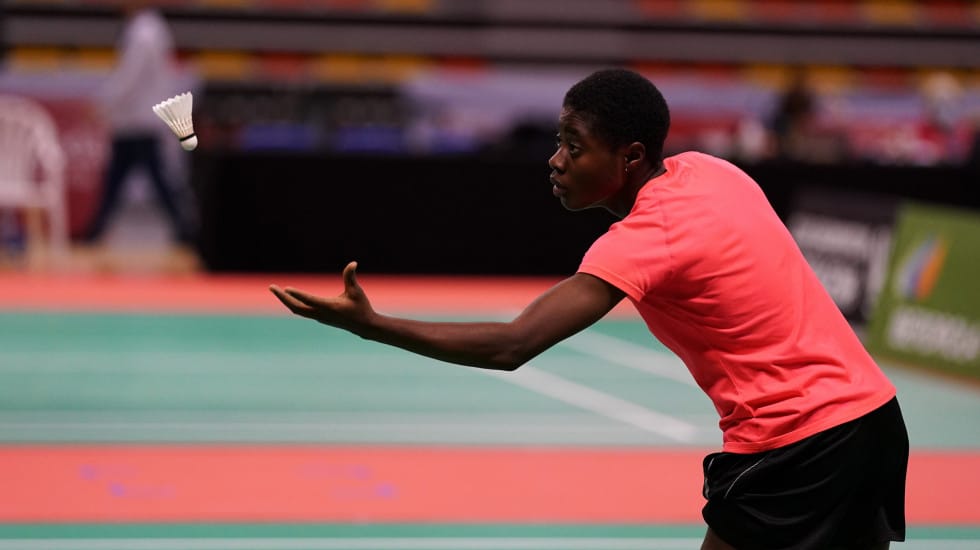 The incidence almost derailed her planned, following the demise of Oyebanji, who died the same way she lost her parents on the same route eight years ago. At eight years of age, she had lost her parents in an accident in the same Ilorin-Lagos route, as they were coming back to Ilorin from 'The Centre of Excellence'.
"I was devastated and discouraged, that the person that was giving me inspiration is no more. He gave me everything… and fought for me even when I was not given the opportunity to play sometimes. He gave me all the support I needed. I even thought of giving up the hope of playing the game again after his demise.
"After the final shuttle in Spain, I thanked God, and dedicated the gold to the late Coach. Late Coach Rafiu Bello Oyebanji was a very nice and disciplined person. The late coach knew and had the contacts of all the Kwara badminton players and our parents and guardians. He also knew our houses, and that's why if any of us is not at training, he would call to ask what happened, and also visits the house to find out why.
And how was Eniola, who found herself in the care of her grandma discovered?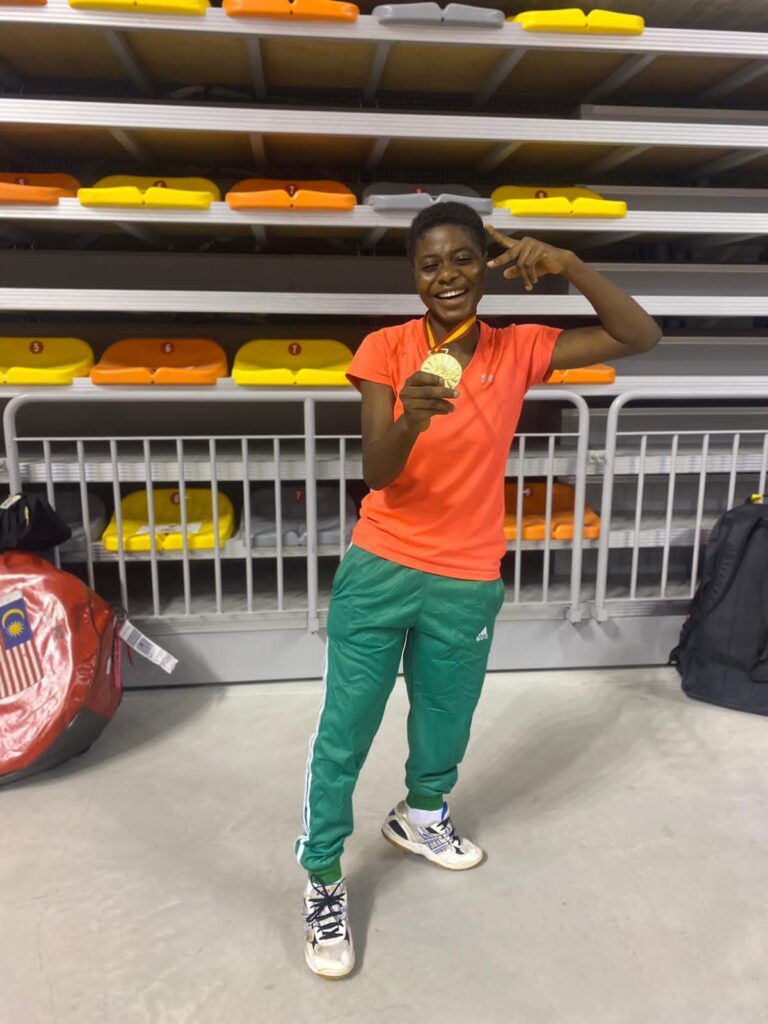 "On one faithful day, I had gone to the Bank to withdraw money for my boss, from where I was learning Creativity. I met a swimming Coach, Bayo, who wanted me to play para-badminton.
He introduced me to my late Coach, Rafiu Bello Oyebanji. I called him the second day and he asked me to meet him up at the stadium, where he introduced me to the coach.
And that was in the year 2018. And that was the genesis of the marriage between Eniola and badminton.
"I started as the only female para-badminton player, and I am still the only one. When I joined, it was like…since I was the only one, and playing among able players, I was discouraged. But the late coach would always call and encourage me that 'You can do it'. He gave me series of examples of para-badminton players in other states, and that it's because I am the foundation para-badminton player in Kwara that's making me feel discouraged.
"My late Coach inculcated in me the spirit of "You can do it", and that was the spirit that made the difference for me in Spain. Before then, I had not played in any international tournament.
My Coach always told me, 'You can do it', and that slogan kept coming to my mind all through the competition. Anytime it came to my mind, 'You can do it', it spurs and motivates me. Like in my first game, I was sitting down waiting for the call when my opponent walked up to me and said, 'I am playing you'. I just told her, 'I will do it', and she laughed. When I was on the court, It was like I was hearing that voice again, 'You can do it', and I kept repeating it in my mind. 'I can do it'. After defeating her, she came to me and told me 'You have done it', and we both laughed.
"The person I played in the final had defeated me two straight sets at the group stage. I talked to my mentor, Alabi Zainab, who told me I should watch and study her when playing in subsequent games. I also talked to Uncle Godwin, also African number One in Lagos. They told me I should watch her games even though I may not have the opportunity to play her again. I did as they said, and was able to know her weak points and strong areas, and her general reactions during games. So, when I had the opportunity to qualify for the final, and it was against her, I told myself, 'I will do it', and thank God, I defeated her.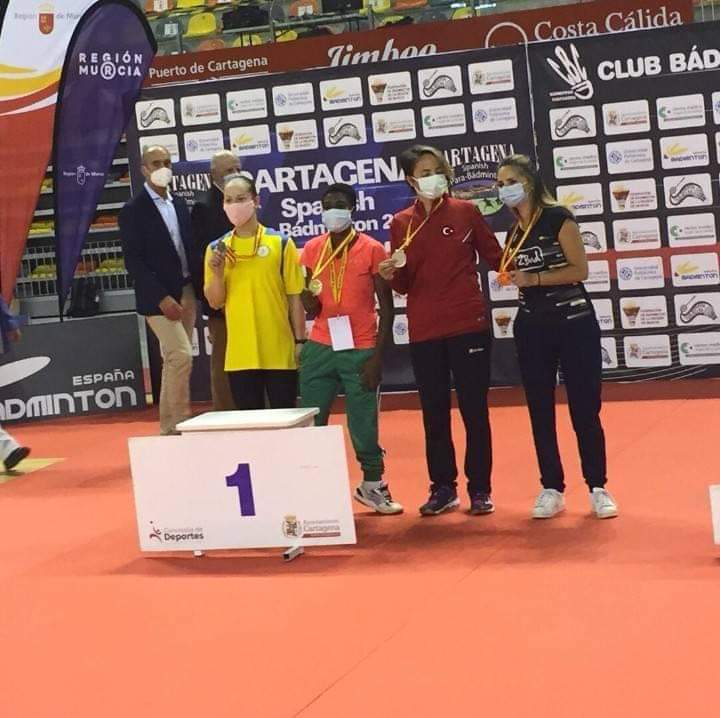 Eniola competed as one of the beneficiaries of the Badminton World Federation's (BWF) Female Participation Grant. She lost the first game 18-21, and then came back to take the next two games – 21-14, 21-18 – to win a tournament record-breaking gold medal. The win qualified her for the World Para-Badminton Championship, which will be held in Japan in October this year.
Eniola Bolaji Mariam, a native of Ibadan, in Oyo state was born and brought up in Ilorin, Kwara state. She is the only child of her late parents.
"I am the only child of my parents, who are now late. When I was eight years old, I lost my parents in a car accident on their way back to Ilorin from Lagos.
I have been staying with my grandma since then.
Eniola went to United Nursery and Primary School, and Islamic Missionary Association of Nigeria (IMAN) also in Ilorin for her secondary education. Her plan was to further her education, precisely at the University of Ilorin for a Degree programme in Human Kinetics.
She hoped that the breakthrough will be the beginning of good things to come.
"I hope the Kwara state government and the Badminton Federation of Nigeria (BFN) will help me actualize my dreams. BFN promised to always be there for me.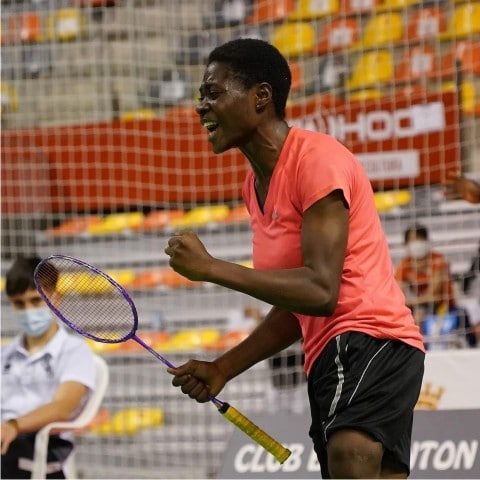 Her journey to disability was accidental, as she had two serious accidents at the early state of her life.
"It happened when I was a kid too, a friend pushed me down from a storey building, and I didn't narrate the incident to my mum until after six months when I discovered that I couldn't walk very well again. I was taken to the hospital and it was discovered that a particular bone had been dislocated.
Eniola was playing table tennis before she was introduced to para-badminton. The move also got the support of her grandma.
"My grandma did not object to my decision playing badminton. She was initially concerned about my health. She asked if I would not feel pain in my legs when playing. I told her I will try, and when I tried it and told her, she agreed. Ever since, she has been encouraging me.
Eniola will soon be back to court, to commence preparation for the world championship in Japan. With the way she was trained, Eniola will have little problem achieving in her class, as she trains with able players.
"I don't have problem playing, because of the training I was made to undergo, especially with able players. I find it relatively easy playing able players", she concluded.
The Japan tournament in October is another great platform for Eniola to again, shoulder the aspirations of not only Nigeria, but Africa, in the para-badminton sport.