Most African players started playing the game from the streets, where they sweat it out running after the round leather object on sandy or hilly, rough and patchy surfaces, from where most of them gradually rise to prominence and stardom.
For Adams Josiah, it's not a different story, as he started to demonstrate his love and passion for the game from the streets of Tanke, in Ilorin, Kwara state.
It wasn't an easy ride for the sixteen years old who already had a big dream, as he had to contend with the interest of his mother, now late, to finally have a break-away from that pressure.
"I started playing football in 2019, just before I got admission into University of Ilorin. I didn't play at the primary and secondary schools. I took my education very serious and didn't have time for football and any other things, because my Mum didn't encourage it.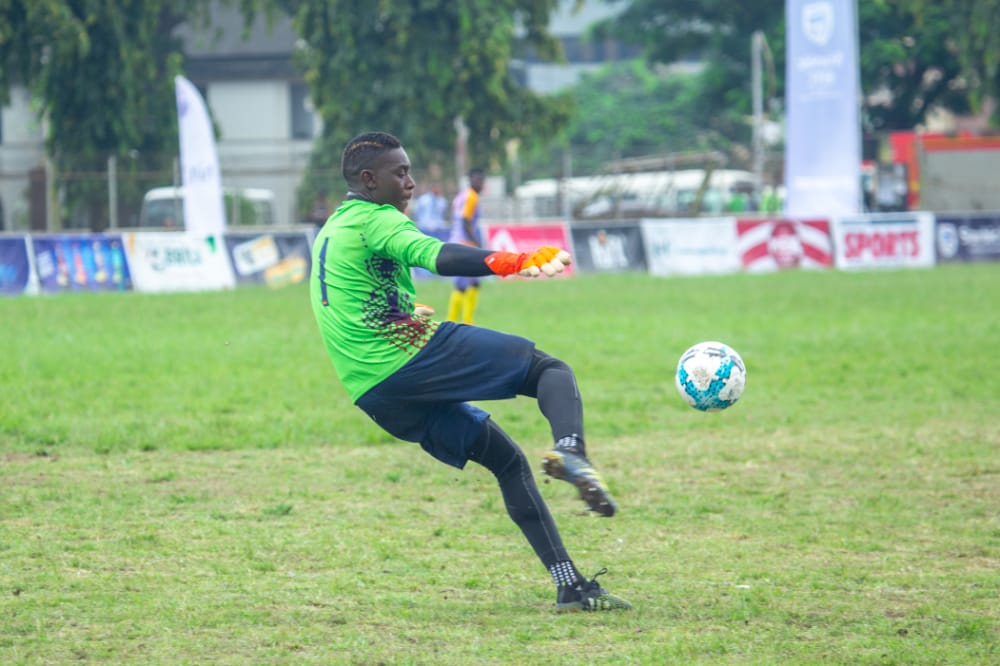 "My two elder brothers were footballers, but she made me study, and after secondary school, I discovered that I have interest in football, and I started playing from the streets of Tanke, at a local field behind our house, especially on Saturdays, where we play sets.
"For street football, it's every man for himself. It's the survival of the fittest. The best players in the game actually started from the streets. You get raw talents from the streets. Most of the notable stars are from that humble beginning. Mine is not different.
For someone who had to initially contend with the interest of following on the footsteps of his brothers in playing football and the interest of the Mum, who opposed the decision, it was relatively difficult rising to this stage for the current first chice goalkeeper for University of Ilorin football team, the Unilorin Warriors.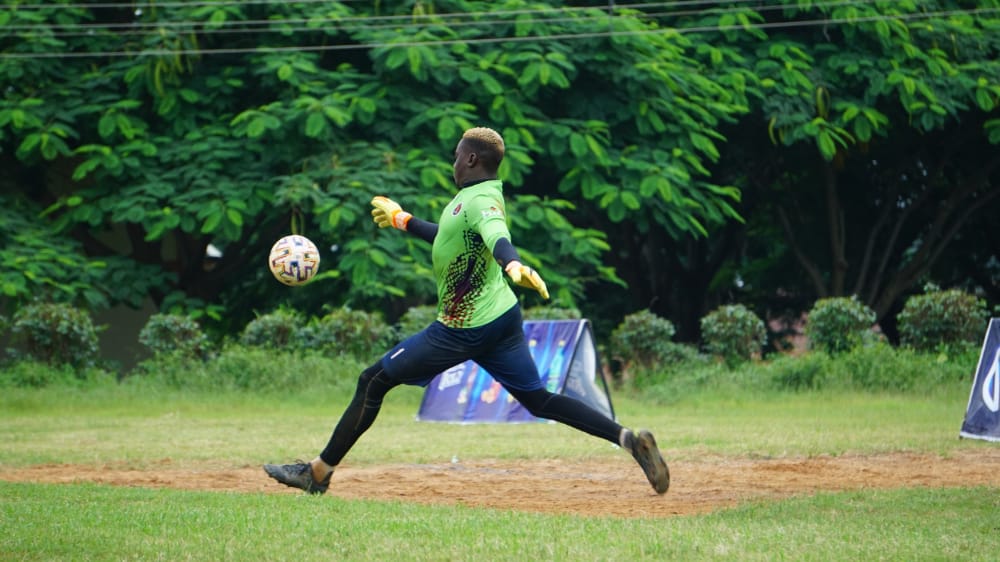 "When I started playing football, My Mum didn't want it at all. She felt her first two children took to football and left their education to suffer. She didn't want me to go down same path. But when I finished secondary school, I started playing football. She reacted negatively. She will beat me, and despite that, I will still go back and play it.
"She gave up much later because of my stubbornness. It's unfortunate she passed away on July 21st this year, and I know wherever she is now, she will still be supporting me because she had started supporting my career and always praying for me to make it.
She also watched him play before her demise.
"In our final match in the last NUGA Games in Lagos, which was beamed live by Supersport and YouTube, My Mum watched me play. She watched the match with our neighbours at home and was happy when I saved the winning penalty. When the match ended, she called me and expressed her happiness. She even posted it on Facebook. I am glad she witnessed that before she left this world.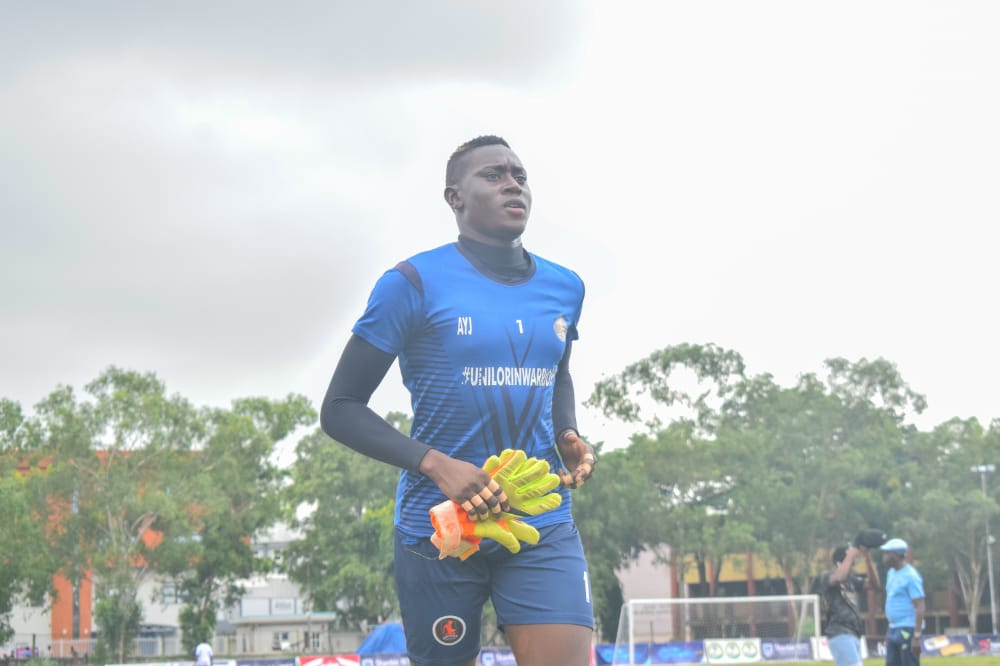 And how does he feel now, playing the game without her?
"It's very difficult. I missed her support and her prayers which I know has been working for me. I am not under pressure though. Her death was unfortunate.
Just like his brothers, Adams Odoba Jesse and Adams Yachat Jeremiah who were players, Josiah started as a striker, but incidentally found himself as a goalkeeper.
"I started as a striker. My team went for a tournament at Fate Area, in 2018, and then, our goalkeeper traveled. We didn't have any other goalkeeper. And the coach then asked that who can be in goal among us. I told him I can try. And since he had nothing to lose, likewise me, he gave it a trial. Even as a striker, I was coming from the bench. I saw it as an opportunity to play.
I went in goal and really had a wonderful experience and performance. And that was how the coach had me keeping since then.
"I was very happy, because, so far, I have had some achievements which I know I will not have had if I was still playing as a striker. I have been in the University team from 100 Level. It was even the school team that gave me admission. I have been training with the school team before I got admission.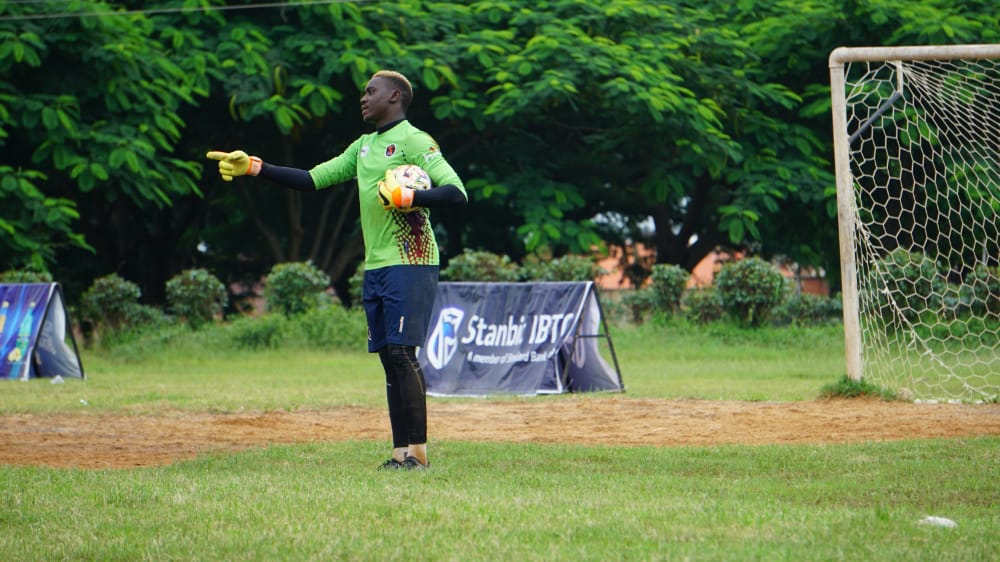 "I have played in two major tournaments so far. The NUGA, where we won the gold in the football event in Lagos, in March this year. And in HiFL, where we came 4th this year. Last year I was a reserve goalkeeper. This year, the first choice goalkeeper graduated, I now took over.
My brothers have set a good example for me. They are not wayward. They are disciplined and they don't joke with their trainings. I emulate that trait as I train twice daily.
"Adams Odoba Jesse played for Kwara United Feeders team before he stopped playing, while Jerry played for Kaduna United in 2014, in the NPFL.
And who is his role model as a goalkeeper?
"I have two role models, because they made me a better goalkeeper and human being. They are Bamidele Aiyenugba of Kwara United FC and Suraj Olayiwola Aiyeleso of Plateau United, who incidentally was former Unilorin Warriors goalkeeper. He is a close friend of my brother. The duo have been encouraging me a lot. They are really a source of inspiration to me.
"I will want to thank my teammates. They are amazing and magnificent teammates. We see ourselves as brothers, not competitors. We are brothers that are helping each other grow, both academically and otherwise, not rivals. We the goalkeepers correct ourselves and learn from each other. We currently have about seven goalkeepers in the Unilorin team. I am presently the first choice.
But how does Josiah see football, and also, picking it as a career?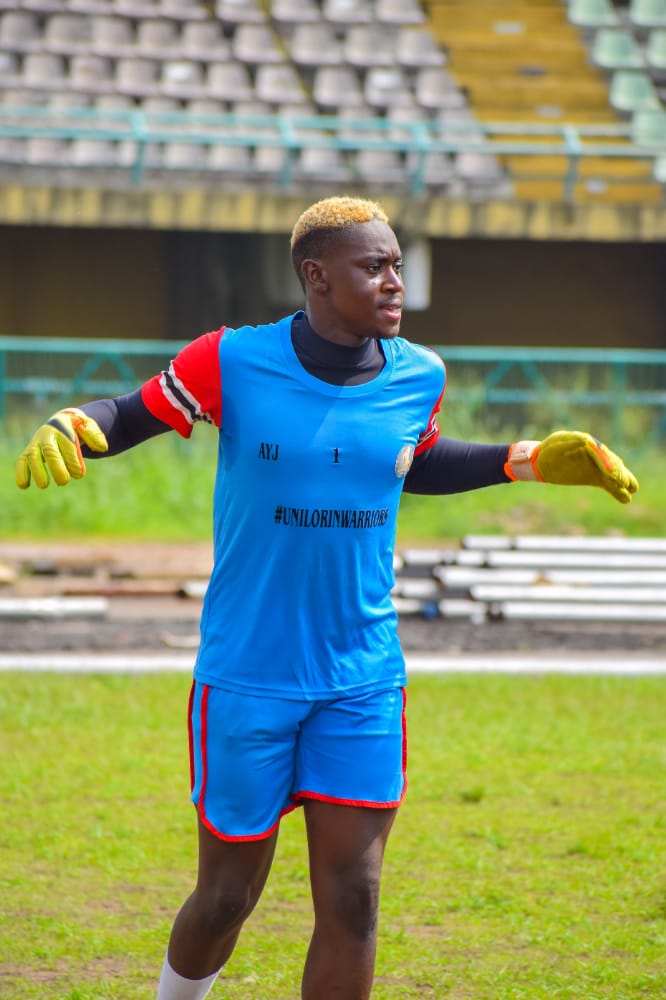 "For me football is something I love doing. I chose it, It's my passion. I play it because I love it. I have picked football as a career, but it's a good thing that I am educated. My course is simply teaching me how to be a qualified teacher. Not too long ago, I did my peer teaching and observation. And very soon, I will go for my teaching practice. So, after my exams I will be a qualified teacher if I go for NYSC. So, apart from playing football, I am also a teacher. I can teach. I already have something to fall back on after my football career.
"And to be honest, there are times that it does affect school activities, but I work harder to adjust. Goalkeeper Suraj and my brother, Jesse have been in my shoes before, as former Unilorin students and players for the school, and they always point me in the right direction.
And what dream is Josiah nursing in his chosen career?
My dream is to play for the national teams, beginning with the U-17 team, the Golden Eaglets. That has been my dream. I am presently 16 years old. I have also gone to some clubs for trials. Few weeks ago, I was with Ikorodu City, and would have been signed for the league, if not for school. The coaches were really impressed with my performance.
"I am determined, and this is because determination has taken me this far, and will still take me beyond. What is worth doing is worth doing well.
Adams Josiah was born in Taiwo Road, Ilorin, and sees himself as 'the son of the soil, even though he is an indigene of Zango Kataf, Kaduna state.
"I am from Kaduna state. I am more of a Yoruba (Omo Ilorin) than Kaduna state. I see Ilorin as my home. I speak Yoruba and Hausa fluently, but cannot speak our language, Bajju language.
I attended Marvelous Nursery and Primary School, Ilorin, and Treasure College, also in Ilorin, Tanke area, and I am currently a 300 Level Student of Unilorin, studying Education management.