Barrister Toyin Ojora Saraki has pledged to continue to support sports and the support services associated with it, as it goes along with the philosophy and objectives of her foundation, the Wellbeing Foundation International, as well as been part of the Sustainable Development Goals of the United Nations.
Speaking during the exhibition match between Chapel Secondary School and University of Ilorin Secondary school on Wednesday on the playing pitch of University of Ilorin Secondary school, in a ceremony which was also used to unveil the equipment sent by foreign partners, the wife of the former Senate President reiterated total commitment towards staging the competition instituted in her honour.
Chapel Secondary School defeated University of Ilorin by 10 runs to four runs.
"We will continue to invest in all the activities that gives the young ones the opportunity to exhibit their talents in sports, as it's also a known fact that taking part in sports regularly bring about better mental and psychological balance.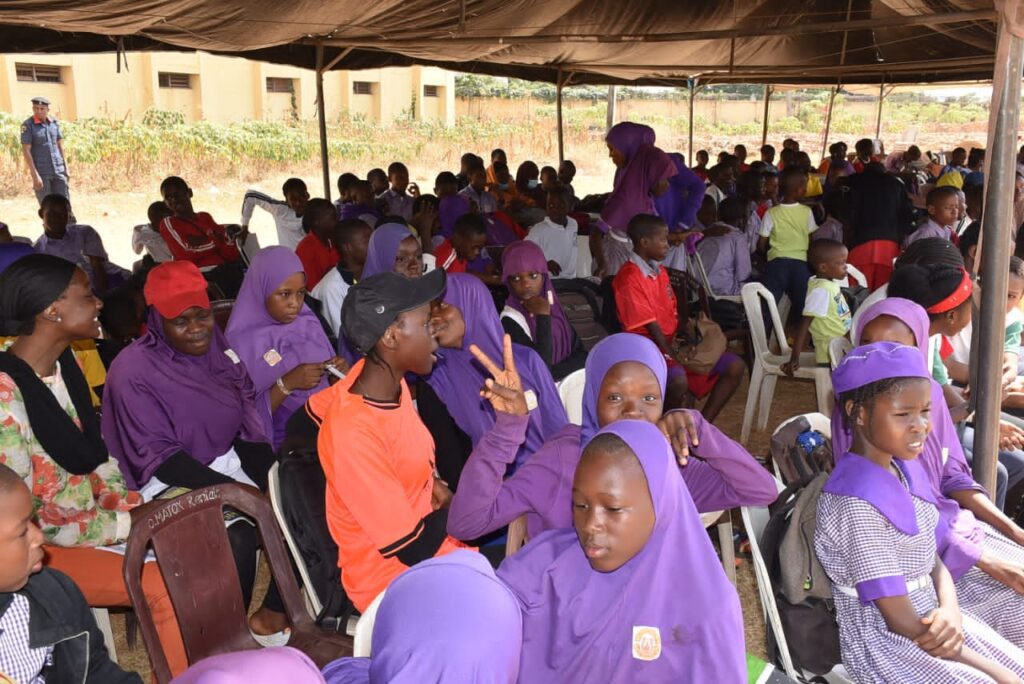 She commended the organizers of the competition, Double 'T Baseball and Softball International, adding that the partnership will afford the winners to have the opportunity to qualify for national and international competitions.
Barrister Saraki equally plans to move the partnership further will the construction of a mini stadium that will cater for the total development of the youths, alluding to the fact that "we want to see every Kwara child succeed"
Earlier in his speech, the President and Founder of Double 'T Baseball and Softball, Ambassador Femi Temitayo Abolarin said that Barrister Totin Ojora saraki assisted in the clearing the equipment and kits sent to Nigeria by the US Partners, and also setting stage for the organization of the competition with N8million support.
"The competition has been scheduled to begin on January 15th, and ends on January 20th in Ilorin, with 10 clubs across Nigeria expected to take part. Our US Partners are fully supporting this initiative.
Ambassador Abolarin commended the former Senate President, Senatpr Abubakar Bukola Saraki (CON) for his support, as well as Senator Rafiu Ibrahim, the former Speaker of Kwara State House of Assembly, barrister Ali Ahmed and others who have thrown their weights behind the competition.
'I will equally want to thank Barrister Toyin Ojora Saraki for using the opportunity to put smiles in the faces of the youths.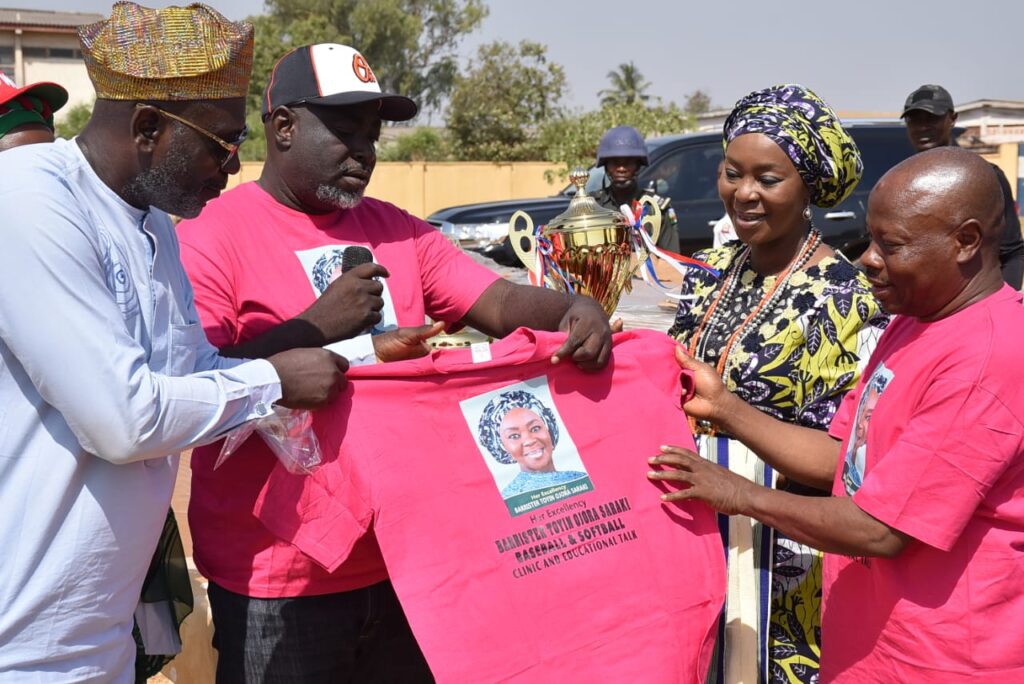 The organization will reward those that has contributed to the development and uplift of all activities that is supporting the young ones, and those supporting the competition on the final day.
Mr Oluwaseun Oladoye delivered lectures on Intelligent Quotient at the occasion, saying that intelligent is important because it impacts on attitude and behavior.
Among those who witnessed the colourful ceremony are Hon, Rasheed Olowoshile, who is a Board member of Double 'T Baseball and Softball International, the Principal of University of Ilorin Secondary School, Alhaji Durojaiye Niyi Tajudeen, Yakub Olawale and others.