Kwara Falcons Basketball Club recently won both the Bullet Basketball tournament and the NBBF Super 8 Championship, which qualifies the club for the 2003 BAL Championship. The team's handler, Jibril Baba Abdulkadri spoke to The Head of the Sports Desk of The Herald, Jimoh Bashir on the challenges of doing so, what it means to him and the state, as well as the expectations ahead of the BAL competition.
Excerpts:
Kwara Falcons qualified to participate in the Basketball Africa League (BAL) competition. As the coach of the club, how did you feel?
It's like a dream come through too early in my coaching career. What I have achieved, some coaches have retired chasing it without success. God is so grateful to me; I achieved it in a short while in my coaching journey, which is a big one, not only for me, but the state as a whole. It's the dream of any state with basketball team to achieve that feat.
Will that massive beginning propel you to go far in coaching?
Yes, definitely, because, that's the experience and exposure that I really needed. It's absolutely going to assist my career. We have succeeded in putting Kwara's name on world basketball map. When the BAL competition begins, you will see what I'm talking about. The state will be on international focus. There will be documentary on the team and state, because the world will want to know how we started, who we are and how we got to that stage. It's like emerging a champion from a village. This experience will really expose us to the world in basketball.
What does winning the BAL ticket mean to you personally?
It has added to my profile as a coach. I know a lot of commendation and recommendations I have received. Which, by God's grace, I am grateful about. It's huge and massive. It's wonderful and encouraging. It's propelling, especially looking forward in my coaching career. It means a lot to me.
The Basketball Africa League (BAL) is Africa's Premier Men's Basketball League. The league consists of twelve teams, each qualified through their domestic competition, similar to the format of the UEFA Champions League. The league is a joint effort between the National Basketball Association (NBA) and International Basketball Federation (FIBA) with sponsorship from Nike, Air Jordan and Pepsi. And that is the most interesting part of it all.
Do you consider winning the BAL ticket a surprise or hard work?
It's hard work-surprise. I can't say it's purely surprise because I believe in the team. We worked hard to achieve this. We believed in ourselves, even if nobody believed in us. It's going to change a lot of things. The players are relatively unknown faces. And you cannot build a team in a day. It has to be gradual and long term.
The BAL has announced official dates for the competition. Same format used this year will be used next year. Sahara Conference will play their group games from March 11-21, 2023 in Dakar, and that's where Kwara Falcons will start their campaign. Nile Conference will be from April 26-May 6, 2023 in Cairo. Playoffs and Final will hold in Kigali, Rwanda from May 21-27.
The 12 teams will be divided into 2 groups of 6 teams each. Top 4 from each group will make it to the playoffs in Kigali. The draw for the two groups will be out soon.
Kwara Falcons will play group games in Dakar three months away from now.
The 12 clubs in the 2023 Basketball Africa League are Al Ahly of Egypt, As Douanes of Senegal,
Petro de Luanda of Angola, US Monastir of Tunisia, REG of Rwanda, Kwara Falcons of Nigeria, SLAC of Guinea, ABC of Coted I'voire, Mali's Stade Malien, South Africa's Cape Town Tigers, Uganda's City Oilers and Ferroviario da Beira of Mozambique.
From winning Bullet Basketball Tournament to winning BAL ticket. How has been the transition?
The Bullet Basketball Tournament wasn't our main target. We had wanted to use it to prepare for the NBBF Super 8. The schedules were tedious. It became a blessing to us though, because it helped the development of the chemistry in the team. The understanding was high throughout the two competitions. If you want to make impact as a team, you need to win a lot of matches together, to discover and rectify your mistakes and loopholes.
You started as a player, now a coach. What's the difference, psychologically?
There is a very big difference; this is because, when you are playing, you are at the battle front, receiving instructions from the sideline. And as a coach, you give instructions. It's a good experience for me tasting both sides. It's helping me a lot. Psychologically, you feel more pressured as a coach than been a player. As a player, when you are playing, you listen to instructions and play according to the coach's plans. But as a coach, all the pressure is on you to win. You pass instructions but not sure whether the players would achieve what you wanted, and as you are doing that, the time is running out. You sometimes feel like going into the court yourself.
I played club basketball for many years. I played junior competitions as well as senior competitions before I retired and became coach. I started as an Assistant Coach in this same team before becoming the Head Coach.
I retired seven years ago. I was Assistant Coach to Lateef Erinfolami with Kwara Falcons. I played for the national team from the junior category. I won the African Championship, World Championship, after then, the senior national team, and also played the Cup of Nations three consecutive times, and came second twice. I also played in the Commonwealth Games.
At the club level,I played for Ebun Comets, Customs, Kenny's Bullets, Police Team and Kwara Falcons.
How many competitions have you played so far as coach of Kwara Falcons?
We have attended a lot of competitions. The Nigeria Basketball Federation (NBBF) crisis has limited our participation in competitions. But in-between all these times, we still have competitions we featured in. We have played about eight championships so far, including the just concluded Bullet Basketball Tournament and NBBF Super 8 championships.
How far do you think you can go in your coaching career?
The dream of any coach is to coach at the highest level. I want Kwara Falcons to be bigger than this…to be the talk of the town. I also want to coach at the national level. There is nothing that is not possible. And from there, God's willing, go and coach outside the country.
What should Kwarans be expecting between now and when the competition will commence?
The main thing that will aid our programme is, we need serious funding of our plans, and I believe the government will rise to the occasion. We need to play friendly matches, not only in Kwara and Nigeria, but clubs in neighbouring African countries. This is not a competition that we will just stand up and play without adequate preparation. We are playing NBA caliber of people and teams…teams with fat budgets.
It demands a lot of hard work and commitment.
How would you describe the support from the government?
It's tremendous. The government, through the State Sports Commission really supported us. We are one of the few states that is being respected, and this is because the state sustained the team even when the NBBF was in crisis and there was no competition at all. Kwara state government needs to be commended, sincerely, by staying, believing and encouraging the team. Actually maybe people here don't know the importance of qualifying for BAL. They seems not know the magnitude of this qualification we secured. A lot of countries in Africa are seeking that honour. Or maybe, it's because it's Kwara state, they don't even give us the chance to achieve that feat. Even the Bullet Basketball Tournament that we won; we were not even rated at all. We were the underdogs. With adequate preparations, Kwara Falcons will make the difference at BAL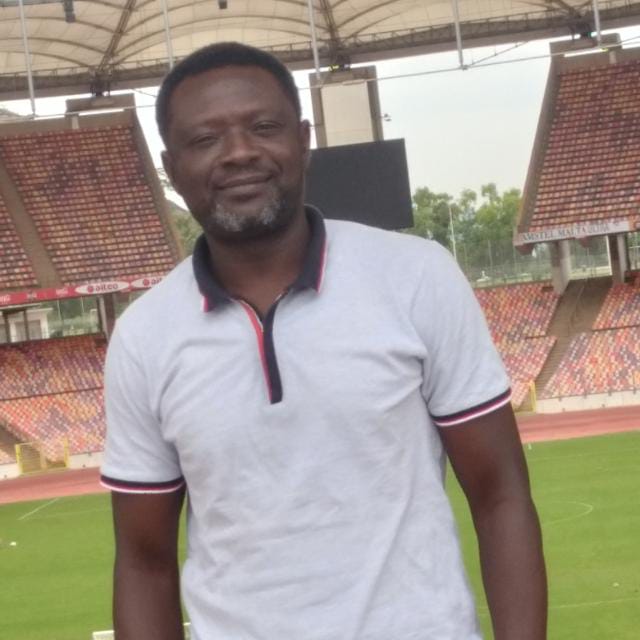 What would be your advice to the players?
That's why it is very good to have experience. The advise is, this is not the end, and this is not the point at which to be complacent, because we have won BAL ticket….no. They need to be more committed to training, be disciplined and determined. This is a starting point. We have to build on what we have achieved. To be at the top may be relatively easy, but sustaining it is difficult. Lots of focus will be on us. I don't want it to be as if we won by chance.