Ambassador Akorede Kehinde Monsur is the Chief Instructor of Exercise is medicine, and the Chief Instructor, Al-Hikmah University Gym. He spoke to sportsbash.com.ng on the importance of exercise, the forthcoming '150 minutes move', its concept and objectives.
Excerpts:
How did you come across 'Exercise is medicine'?
The idea of exercise is medicine came about when I was at the University of Ilorin. I studied Human Kinetics Education. I have passion for the course, but then, I was a footballer. I was the Captain of Kwara State Football team to the 2012 National Sports Festival in Lagos. I stopped playing football because I discovered that it deals with age.
After leaving University of Ilorin, I decided to come up with a new idea, which is exercise. I went for a special course on exercise and physiotherapy. Since then, I have been able to organise different programmes for schools….Secondary schools and higher institutions. I moved a step further with the idea of staging it for the entire community.
In 2021, I started with 'Walk to live'. We began from the Kwara State Stadium Complex, walked down to Al-Hikmah University, where we ended it with flexibility exercises.
Last year, 2022, we organised the second edition, which was tagged '10,000 steps'. We kick-started at the Kwara State Stadium Complex and walked down to Challenge, back to Taiwo Isale, and back to the Stadium, where we engaged in different aerobics and flexibility exercises.
This year, we are on another package, which is 'Ilorin Fitness Festival'. We tagged it '150 minutes moves'. We are expected to start at the General Hospital Round-About, walk down to the Kwara State Stadium Complex, and converge inside the Indoor Sports Hall for different activities like aerobics, tabata, flexibilities, yoga and stretching.
It's going to be a beneficial programme to all. It's not about only youth and adults. It's for all, both male and female. Participants will achieve a lot of things concerning heathy living. The most important thing in life is our health. The primary goal in life should be healthy living.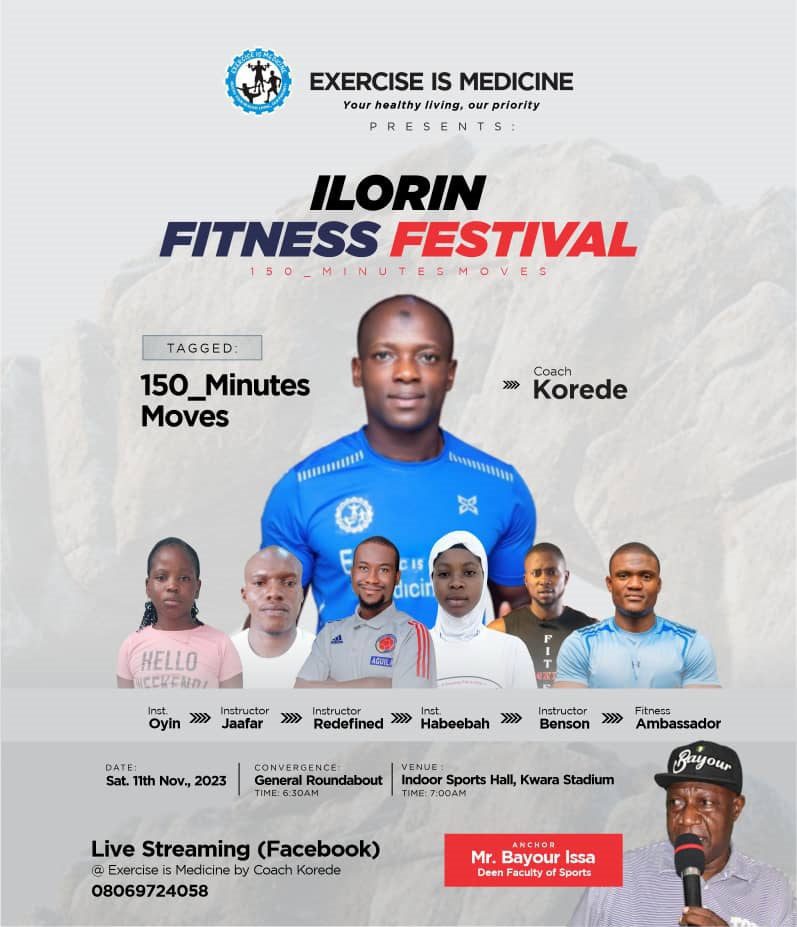 Others are secondary. No matter how wealthy, famous and influential you are, if you are not healthy, it's nothing. With good health, you will have enough strength to tackle whatever challenge, both internal and external.
On Saturday November 11th, 2023, we will orientate people both theoretically and practically on what to do and what not to do about exercise, and how they can be doing it on their own.
People have different health challenges…..High Blood Pressure (HBP), diabetes and the likes. The only natural way to cure all these is through exercise. But the problem most of us have is, we don't know the basics of exercise. We need to know the basics of the exercise we require to tackle whatever challenge that we have. Jogging and walking is exercise, but it's not all the time that you need that. You need to know what to do at any time, and that's one of the reasons we are staging this programme.
Professors, Experts and Specialists on this field are coming to lecture us on all the things we need to know. They will tell us the exercise and programme we should be doing, for those that have HBP or other ailments.
We need specific programmes to tackle each problem. It's not about just going to the gym. We need to seek professional advice. You would need to consider that our adopted protocols tallies with what our muscles can contain. With exercise, we can boost our Immune system. It will fight internal and external forces.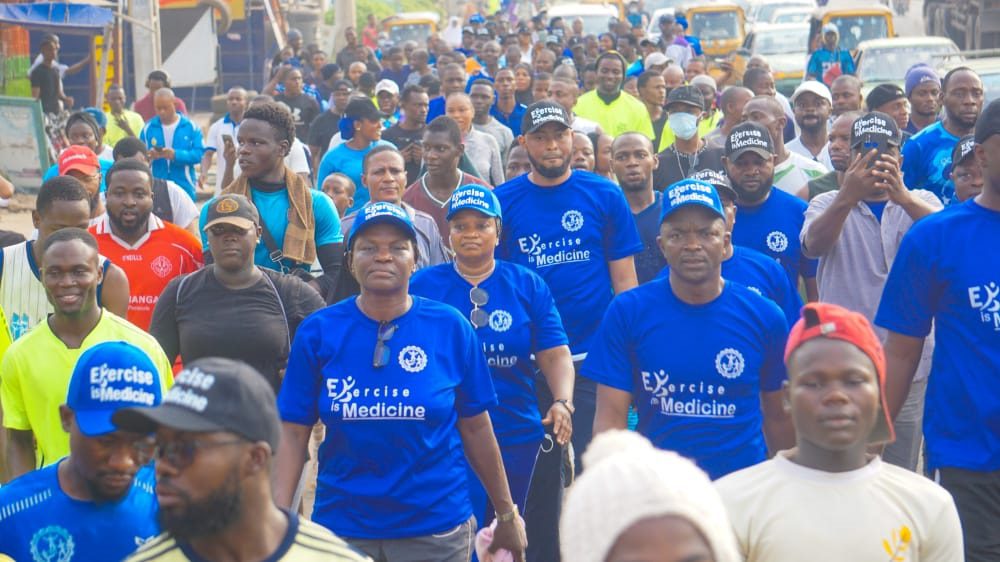 There are always complaints that people do faint during exercises, or some people die. This is because they don't train under professionals who knows rudiments of exercise.
For example, if someone wants to lose weight, meaning that that person is overweight or obesity. There is the tendency of such a person to have HBP. That person will be advised to begin his programme from simple to moderate, and to high intensity exercises. But if such a person fails to seek professional advice, they can misapply strategy.
You have spoken about exercise systems for people with different ailments, what about aged people who would be interested?
Our primary goal with exercise is for healthy living. In most cases, health challenges relates to age. Anybody that is above 50 years of age, and has any health issue, let them do any exercise with the advice of experts on the field. We have standing exercises as well as sitting exercises.
Exercise should be continuous. What would be your advice towards sustaining the culture?
I will want to plead with us that we should come for our programme, 150 minutes move on Saturday. This is because, they will be trained on how to do exercise personally afterwards, not even until they visit the gym. Our programme is also an orientation programme, both in theory and practical. It's step by step. When you begin to see changes, you proceed to the next level.
You can also continue to seek professional advice, intermittently.
Those that participated in our first and second programmes in 2021 and 2022 are contacting us from time to time.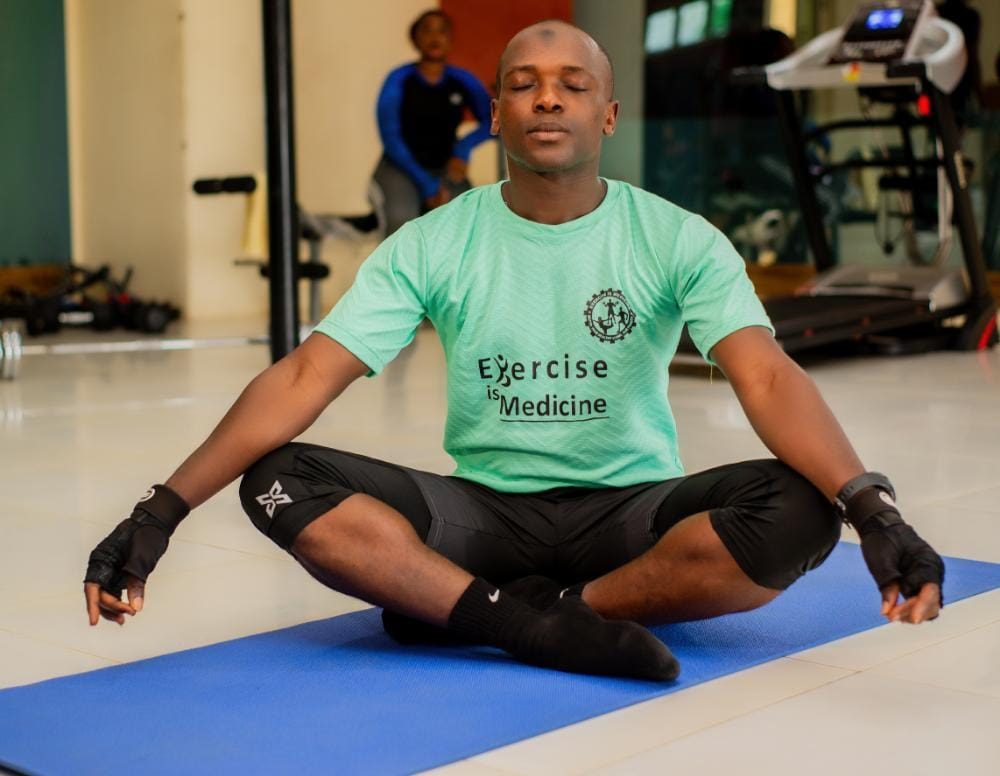 Would you have a system on ground on Saturday, to test participants before the sessions?
Yes, we will. Medical personnel will be on ground. And ahead of Saturday, we have sent out a Google Form for people to fill. They are expected to fill in their health status and other details which we will analyze before taking them through the sessions. We are going to operate based on individual's health status. I will want to employ us all to fill the form, for us to get accurate feedbacks to work on.
Also on that day, medics will take such samples as height, weight and others. We really want to change our orientation on the importance and benefits of exercise.
How would Saturday's programme look like?
Like I said earlier, we are starting from the Kwara General Hospital Round-About from 6.30am. From there, we walk down to the Kwara State Stadium Complex, and into the Indoor Sports Hall of the Sports Commission. The walk from that Round-About to the stadium is a warm-up activity, which is a must, to turn up the muscles in readiness for the conditioning programme of the day. At the Indoor Sports Hall, we are starting with aerobics, then stretching, tabata, yoga, and then, medical lectures. We will also do all the necessary medical tests.
For those that filled the Google Forms, we will contact them before Saturday, and also tell them what to do and what not to do. We will as much as possible, protect their identities.
What is the concept behind '150 minute move?
The first edition in 2021 was 'Walk to Live'. The concept was, let's walk. When you walk, you will be healthy. When you are healthy, you will be active. The second edition in 2022 was 10,000 steps. Par day, according to the World Health Organization (WHO), we need to take 10,000 steps, to be completely healthy.
And par week, an individual must achieve 150 minutes exercise. That's two hours and 30 minutes. So, some people may give different excuses due to busy schedules, then let's show them the beauty of it. How do you achieve the 150 minutes in a day? And with yoga and flexibility, there wouldn't be any body pain. We will move from simple to moderate and to high intensity. We started from one hour (Walk to live), complete day (10,000 steps), and now, a week. Next edition by God's grace, we will proceed to other packages.
What follow up should the participants be expecting after Saturday?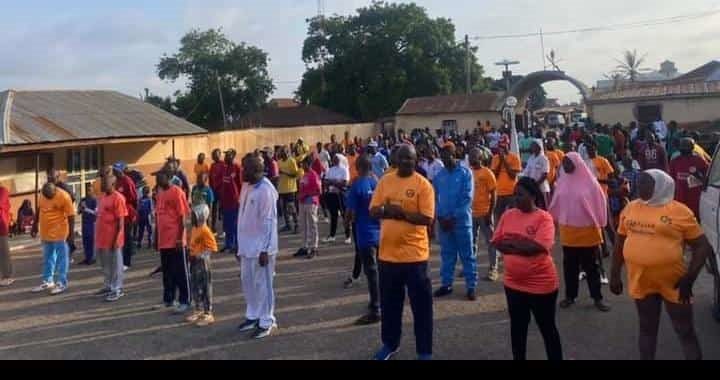 Definitely, we should have an avenue to do proper follow up. For those that came for the first edition in 2021, we created a platform where we have about 90 percent of them. We do interact on the platform. We also didn't change that platform after the second edition, but only added other people after the sessions in 2022. They are getting our updates. The same thing will happen after the current arrangement. We will add them to the platform, and they will be getting updates.
Also, if it's necessary for some of them to come for personal coaching, we will ask them to come. One of our participants in the first edition paid for one of the things we will use for this current edition because, according to her, she gained positive things afterwards.
To what extent have you gotten sponsorship for this programme?
I have to be plain here, we got zero percent sponsorship. No sponsor in whatever form, despite all our efforts. We have made contacts both with the public and private sectors and individuals. We have some people that appreciates what we are doing, and are supporting us with some things we need. However, we are very ready for the programme. It's a payback to the community. We are using it to add value to the community, and the value we are adding is number one because it relates to healthy living.
We sent requests and proposals to many organizations, but we are still hoping for positive responses. We introduced branded T-shirts for sale just to promote uniformity and neatness of the programme. The T-shirt is not compulsory. It's just to promote the brand.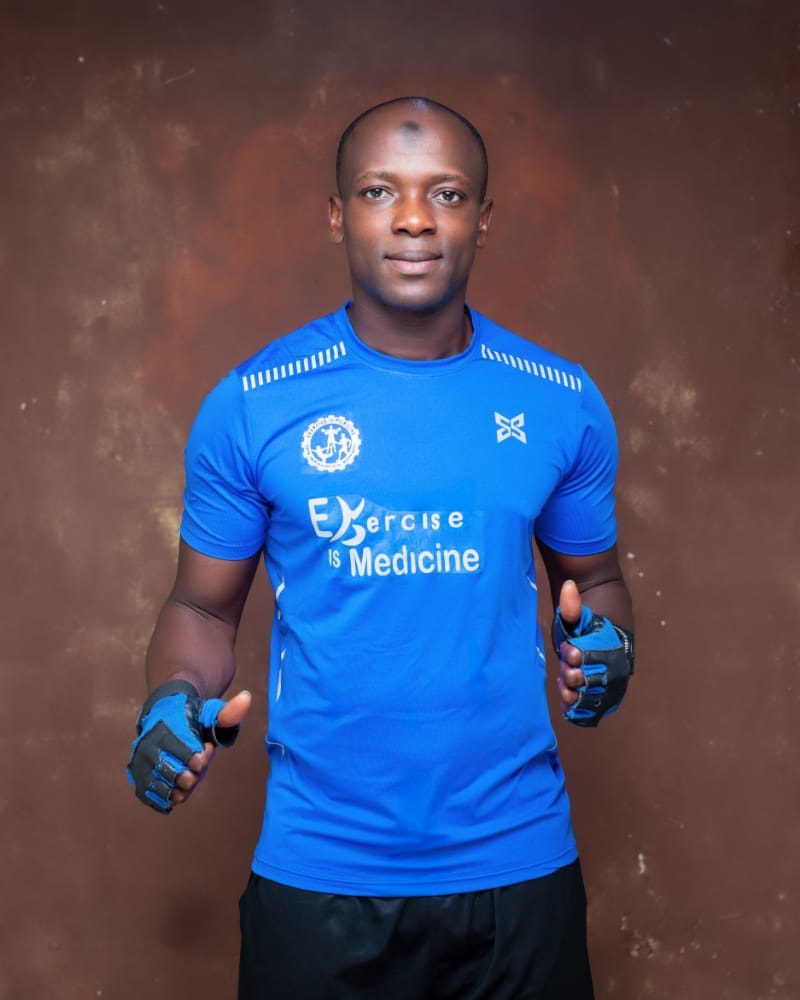 What would be your advice to interested participants on the importance if exercise
Our health is very important. Nobody in this life doesn't need exercise to promote health.
Exercise is beyond losing fats. It's primarily for healthy living. And the only way for you to live healthy is for you to be fit. That's where the word, fitness comes from. If you are not fit, you wouldn't be healthy. Exercise is solution to all health issues. And it's free for all.