Coach Usman Abdullahi Biffo was in charge of Kwara United Football Club for three seasons, arguably setting new records and standards during his reign. He is one of the home coaches that have had the opportunity to handle the club. He spoke with sportsbash.com.ng on his new assignment, the challenges at Kwara United and other related issues.
Excerpts:
Between when you left Kwara United FC and now, what have you been doing?
I migrated to the USA, and I needed time to integrate into the system there. The way football is being managed there is different from the way we run it here. I am presently working with N-zone Football Academy in the USA. We have different categories of players from ages three to 14. Before I left for Nigeria, I had an interview with various clubs and universities, and I got a call last week, and I am presently speaking with FC Prime, a Miami based club. By the time they called, I was on the flight to Nigeria. They are waiting for me to get back to the USA to sign the contract. Football has been my life, and coaching is my profession. I am still in it.
When you were about to leave Nigeria, it was announced that you were going for a medical checkup and will rejoin Kwara United. What then happened?
Actually, my three years contract with Kwara United ended then. It was a critical period for me and the Kwara United family. But we had to honour terms of the contract. Again, I had a medical checkup scheduled for that period. Everybody knows that at certain periods, I need to go for eye surgery. So, I had to leave. Thank God when I got there, and after the successful surgery, I stayed back, even though apart from Kwara United, many other clubs in the NPFL wanted me to work with them.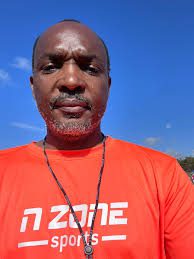 Coaching in Nigeria and coaching abroad, what are the differences and limitations?
Coaching in Nigeria is the most tensed business as far as I am concerned. You don't really have enough time for yourself at all. I give kudos to we coaches, especially those of us working in Nigeria, for the sacrifice and perseverance. It's a job that, if you are happy this moment, the next minute you are confronted with multiple challenges. You can't just keep yourself happy for long because you face internal and external forces that sometimes tend to rubbish whatever you have put in place. If you are not winning, serious pressure will come from the management, fans, supporters, and stakeholders, and that will psychologically affect you and even the players. We all know football is an emotional game, and you don't need to toy with that.
Coaching in the USA, for example, is a relaxed business, but you have to equip yourself and also know what you are doing. The relatively difficult part is the point of entry, because you will be tested on both theory and practical terms, just to know your ability and capability. After that, the job is one of the easiest, and the environment is highly conducive. There is relatively no pressure like we do have here.
There, it's not all about winning, but more about development.
In Nigeria, it's the pressure of the job that is affecting the coaches morally and emotionally. Another thing in Nigeria is that your terms of contract are not being respected. Again, there is no job security as the contracts are being terminated at will, with backlog of salaries and allowances not paid. We absolutely need a change of attitude and mentality.
What's the difference between coaching in an Academy and in a football club?
Coaching in an Academy, just like I said earlier, is a fully developmental stage. These are the sets of coaches we need to give enough kudos to because that is where you have to pass the right information to the mind and memory of the young kids. That's where you impact in them, the basics they have to grow up with in the game, because if they grow up with the right mentality, that's what they will exhibit as professionals much later. It's, therefore, very important to adequately equip coaches at that level. But professional wise, you go for the best at that level. At that level, there is little or no time for basic skills. That's the difference. At the professional level, you assemble talents you think can give you what you want based on your philosophy.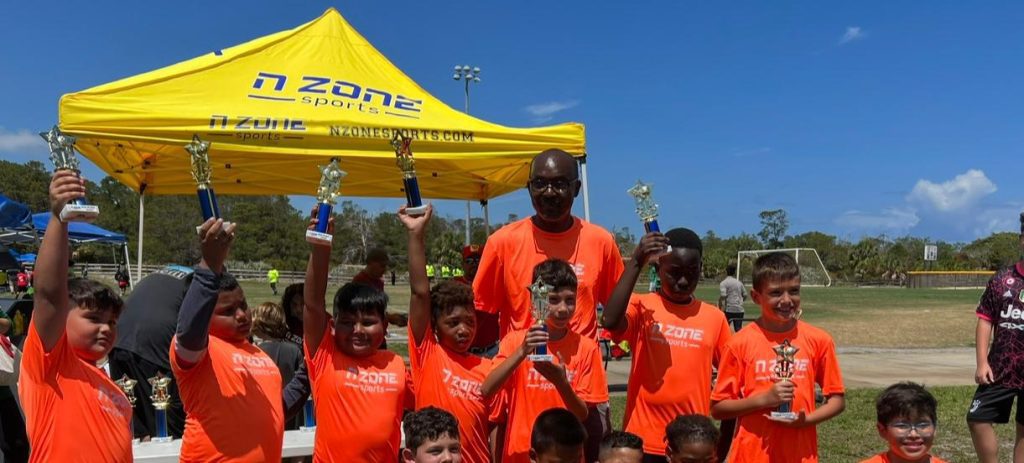 How would you describe your three-year moments with Kwara United?
It was a massive moment for all Kwarans, not only me. Kwara State is a good place to work because of the consciousness about the game. For three seasons, we did our best. We have the resources and wherewithal here in Kwara, coupled with government's support. That period was also an eye opener for Kwara. We need to always do the right thing at the right time.
On the backdrop of your achievements with Kwara United, if you are offered the opportunity again, would you embrace it?
Yes, of course. Not only because I am from here. Apart from being a Kwaran, my job is to coach. Coaching is my profession, and I think I should not be seen shying away from responsibilities. Coaching is a professional job, and I am equal to the task whenever the opportunity calls for it. But right now, my hands are full back there in the USA. I am going back there to sort things out. There is no place like home, though, but I have to go back there to upgrade and develop my knowledge in the business so as to be more relevant. I have enrolled in a series of coaching courses, which I will see through when I get back.
Coach Abdullahi Biffo is one coach who doesn't joke with the updating of knowledge in the trade. How do you manage the challenges?
I don't want to talk about that, but what I believe is that many of us are getting it wrong about Nigerian coaches. I read recently in the news where somebody said the problem of Nigerian coaches is that, they don't update their knowledge as at when due. Yes, that is very necessary, as its being done all over the world. But it has to be with the right atmosphere. Certificate is just a paper, which most times doesn't correspond with the ability and capability a coach possesses. And what we don't know is that many of our coaches are doing online courses, and they do visit websites to update their skills. We are doing our best, and as you can see, we are making a huge impact. It's all psychological.
What's your philosophy about coaching?
My philosophy is to always play to win. It's about adopting the right strategy at all times and playing to win. The most important thing is the players. They are the priorities of every coach. Put them in the right frame of mind, and you will get the best out of them. You have to understand the prowess of each of your players and how to allocate duties to them on the field of play.
When you were about leaving Kwara United, so many offers came. How were you able to handle the pressure?
Up till this moment, I still receive calls from Nigeria Premier League Clubs (NPFL) clubs. During the mid-season of the ongoing Abridged League, about five clubs approached me. There was also the pressure for me to join them after the season. It's not about the clubs calling me, but about myself. I believe there is no one best club in this country. The clubs you think are the best, it's because you have not been there. All the teams have the same mentality. And until these mentalities begin to change, to make the environment conducive for coaches to discharge their duties effectively, we will be retrogressing. You get to a club today, they will roll out drums to celebrate your coming, and the second day you start having problems with them. As a human being, you won't be happy.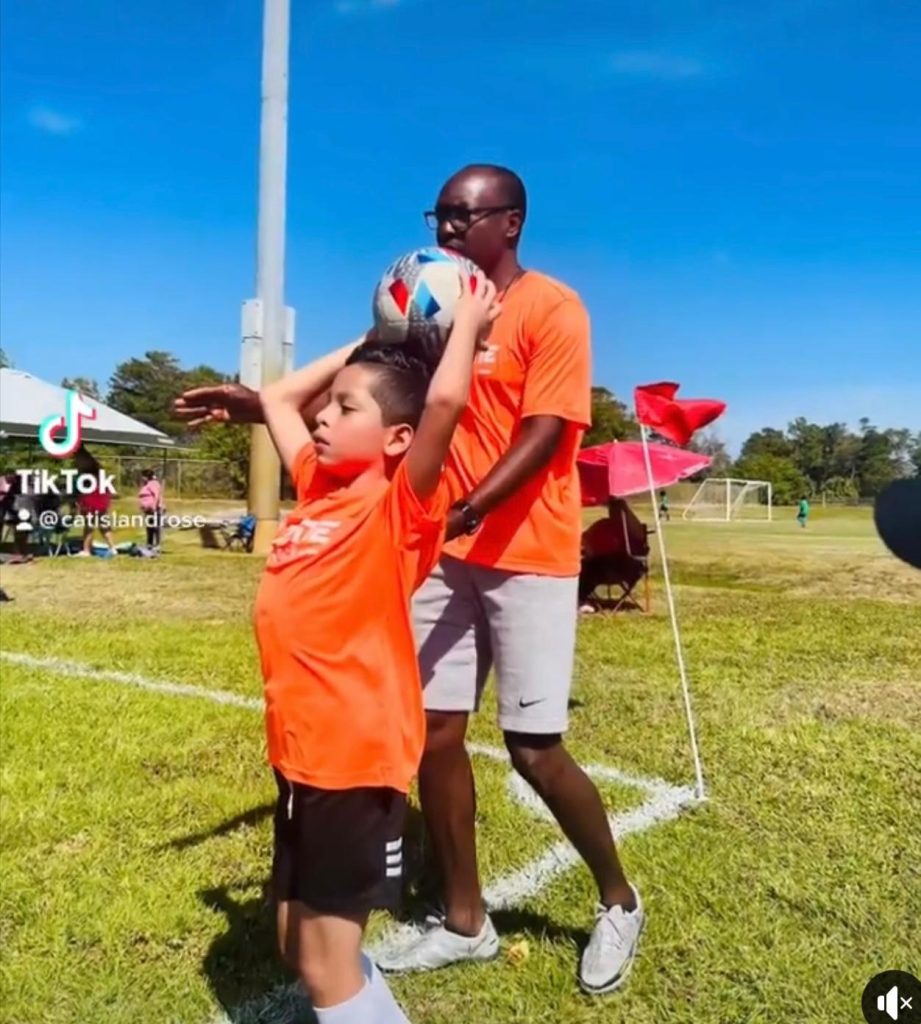 If you go to some clubs and think you have left behind you the problems of the previous club, it could be worse. It's not too healthy for coaches to keep moving season after season.
What would be your advice to the Nigeria Football Federation (NFF) concerning management of coaches' affairs, in respect of the national teams?
The major problem is not even the selection of coaches for the national teams. The problem is with the Nigeria Football Coaches Association. Our association needs to do more than they are doing. With the assistance of the NFF, there should be regular coaching education, and the coaches should be graded accordingly. With training and re-training, you will always get the best for whatever job that is available at any point in time.
If we don't educate the educators, we will continue to get it all wrong. That should be the first priority for the NFF. We have lots of good coaches in Nigeria, even better than what we have in Europe. But they must be adequately equipped. The environment is not conducive enough for coaches in Nigeria, and this is affecting the standard of the game.
What would be your message to Kwarans on Kwara United?
We should be happy there is no major problem in the team. We need to come out to fully support the team, especially in the match against Nasarawa United on Sunday. The management has done well, and I can say this everywhere. The government, too, is playing its parts. This is the time this team needs us most. The team is not that bad.